No lexical games here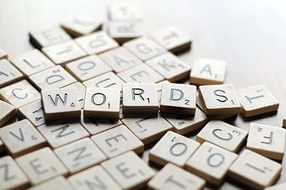 Budennovsk, Russian Federation
October 24, 2015 11:52am CST
It seems that mylot is a great place. But i often remember old boy Bubblews site, where sometimes many lexical or word games happened. It really created a topic for a post and co-workers enjoyed that relaxing and funny kind of discussion. It would be amazing if someone suggested me the post containing lexical game. The author would profit from comments, those who comment would have fun. I would suggest it myself, but i am in doubt of misunderstanding

So I appeal to my coworkers to write lexical games posts more. I think some people would agree with me. Happy lexical -games -posts writing!
4 responses

• United States
24 Oct 15
I'll make it official. This type of post would not be permitted here.

•
24 Oct 15
No, those post types are not allowed here. This is for discussions, not games.

•
24 Oct 15
@GoAskAlice
maybe a word from you, in case I am mistaken

• Northampton, England
24 Oct 15
I don't know what you mean by a lexical game. Sorry.

• Budennovsk, Russian Federation
24 Oct 15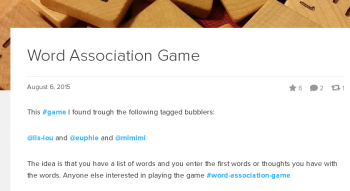 well, i meant something like word association game