Be nice, or be quiet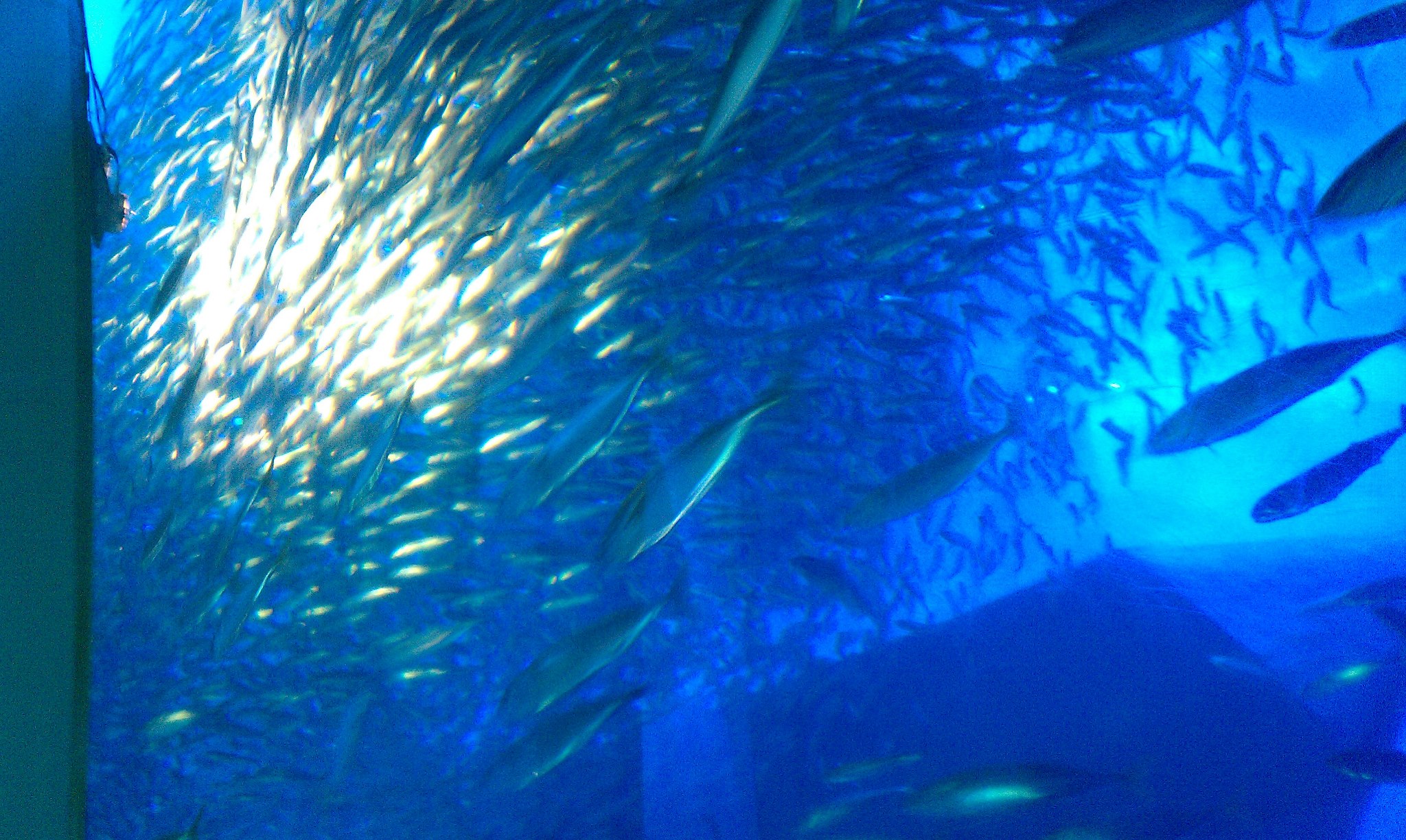 Centralia, Missouri
October 24, 2015 8:27pm CST
I just wrote this awhile back in response to...well I don't remember what (possibly some kind of upset over gay marriage), but the sentiment is the same.... I have one thing to say, showing hatred is not a way to show someone they are wrong, if that is what you indeed think. All it does is make you look like a narrow minded terrible person. You should feel bad and ashamed. Would Jesus act like that? Would he go around hating and being a terrible person to those he thought were doing things wrong? Would he refuse to talk to them? Refuse to interact? Act so terrible? Ask yourself that. You can disagree respectfully, it is possible. You can think something is wrong while still treating people well, and with love and compassion. I'm tired of the hate. I'm tired of the name calling and the lack of compassion. I am tired of people treating others like second class citizens because of a lifestyle they don't approve of. Don't approve. This is America, you can do that. But nowhere does it state that disapproving is an excuse to throw nasty temper tantrums and be hateful. Months later, I haven't changed my mind. We can not agree. I don't feel the need to beat you over the head with my religious/philosophy book of choice to make you think like me. I don't feel threatened if you don't think like me. Do you? I think you do, or why would you be so upset? Please zip the lip, and crawl back under whatever rock spawned yourself and your terrible attitude. I see it, I block you. May your god have mercy on your soul, because with an attitude and outlook like that, most of us will have trouble having any mercy for you ourselves. And frankly, not only do I not want to hear it. I don't have too. So be nice or be quiet.
10 responses

• Saco, Maine
25 Oct 15
There are lots of things I am against in this world, but knowing full well that my words won't change any of them, I keep quiet about them and just go about my own personal business. I think if more people did that, it would be a much nicer world. There is a good way to discuss sensitive issues, and meanness never solves anything but only causes more anger.

• Saco, Maine
25 Oct 15
@thesids
There are far too many people who think that complaining and whining endlessly about an issue will change things or will compel someone to take action. It is rarely the person doing the complaining who is willing to take that action, so most whining is just a lot of hot air. If only we could harness some of it to heat our homes!


• Centralia, Missouri
25 Oct 15
yeah, I agree
@Raelove
. I also try to find ways to say somethings, so when I get forced into a convo on it, I have polite answers. Like when gay marriage came up, my go to comment was, well if their marriage is legal then they'd to pay the same extra taxes I do. Equal opportunity cruddy taxes for everyone! I would get light chuckles and then could redirect the convo to something people could talk politely about.

• Canada
25 Oct 15
I agree, the subject line to this discussions speaks volumes. But further to your discussion, not only do we have the right to our own ways and choices and freedom, but we have to allow the rights of those that differ from our choices in this world. So, although I may not choose to do 1 thing or another, that does not make me judge and jury and allow me to put down anyone for their choices. Life is just too short for that. And btw, it sounds like you've been hurt by someone's cruel words on this site, try to let it go those words and that attitude is not worth it by any means.

• Centralia, Missouri
25 Oct 15
This was sparked by someone else, I believe comments on facebook after all the wins for gay marriage. I was tired of seeing people I like turn into horrid rude little monsters.

• Canada
25 Oct 15
@Jessicalynnt
Although I am not gay, I truly dislike people judging each other. Why can't we just live and let live? Let me tell you, my Gramma used to have a saying, I'm glad that I'm not The Maker, therefore I needn't judge. I think of that saying of hers each and every day of my life and I think that it prevents me from being so much like the rest of the world.

• Centralia, Missouri
25 Oct 15
@Juliaacv
that particular issue just gets me, I understand some believe it's a sin or whatever. but so is lying, cheating, etc etc etc. Why is that ONE issue such a huge deal! I swore there is a verse about all sins being equal in the eyes of god. and that divorce was also considered wrong, and so many people have been divorced. I just don't get why people focus on that, when there are abused children out there, starving people, homeless people. Things that we should be upset about and using our time to fight against.


• United States
25 Oct 15
Yes you are right. We can disagree but in a nice way and not a disrespectful one. There is no reason for anyone to be nasty.

• Centralia, Missouri
25 Oct 15
and yet, how often do we see this. People seem to enjoy this kind of thing, and I don't get it.

• United States
25 Oct 15
@Jessicalynnt
We should try not judge each other. There is only one who does the true and final judging. God himself.


• Centralia, Missouri
25 Oct 15
It would be boring if everyone agreed on everything. And while I occasionally wish I could reach out and shake some sense into someone, I agree, there is no reason for being hateful.

• United States
26 Oct 15
Very well said. It reminds me of the old saying, I was taught as a child, 'If you have nothing nice to say, say nothing at all'.

• Centralia, Missouri
26 Oct 15
or learn to find little things you can say that are nice, it's like playing office politics, you gotta learn to talk around something. Hate their outfit, compliment their shoes. See, no lies, and nothing mean, lol

• United States
27 Oct 15
@Jessicalynnt
Ah very good point, and quite a valid one. I'm sure many of people have gotten out of a bind with that logic.


• Centralia, Missouri
27 Oct 15
@TexanTornado
learned it from hubby, hey this shirt make me look fat? Um,...... the color looks lovely with your eyes. Uh-huh.... lol



• Ireland
25 Oct 15
It always puzzles me why gay marriages can generate so much hate 'n' controversy. The commitment required there is the same as the conventional marriages. It's odd that the same set of rules can generate such different emotional response in people. You'd think if anything should be an issue, it should be the idea of "marriage" in general. Not who chose to marry who, that really is no-one's business except the two people involved.

• Centralia, Missouri
25 Oct 15
as long as there is no forcing, no marrying of someone who isn't in their right mind or maturity (ie a child, or someone in a coma, or something odd like that.) then I agree.

• Ireland
25 Oct 15


• Centralia, Missouri
26 Oct 15
Often times people feel bad about themselves, and have low self esteem, pulling others down is the only way they think they can fell better, or maybe they don't even realize they are doing it as a mood bandage. Or they feel threatened.


• Centralia, Missouri
25 Oct 15
very true, totally don't get paid for that kind of work, lol

• United States
25 Oct 15
I don't know who fought for the right to have freedom of speech here. But,Goodness I am surper glad we have it.

• Centralia, Missouri
25 Oct 15
right? I just wish people would be nice about that freedom, and not nasty!

• United States
25 Oct 15
God does not want us to judge one another. Only he can judge. Try to overlook the negativity.

• Centralia, Missouri
25 Oct 15
I just wish people would hush if they had nothing nice to say. You can disagree without being a nasty monster.