Verse for the Day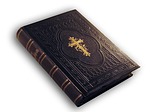 Green Bay, Wisconsin
October 24, 2015 10:31pm CST
Joel 2:23 Be glad then, ye children of Zion, and rejoice in the Lord your God: for he hath given you the former rain moderately, and he will cause to come down for you the rain, the former rain, and the latter rain in the first month. Everyone wants things to go well for them. They look for the clouds with the silver lining, the best jobs, best friends who will help them go places and accomplish great things. No one sets out to be defeated at every turn and live a life of poverty and woe. God promised His people He would give them the former and latter rains, and give it all at once in the same month. What exactly did God promise His people? He promised them prosperity when they obeyed Him. Having the former and latter rains at the same time would mean their crops would do well and they would prosper. For us, it means the same. God promises to prosper us if we obey Him. How do we do that? We treat others the way we want to be treated. We love the Lord our God with all our heart, soul, mind, and strength, and our neighbor as ourselves. We walk in love just as Jesus loves us, we are to love one another. We are to spend time in His Word and prayer. When we treat others the way God treats us. When we spend our time interacting with God in Bible Study and prayer God will see to it our enemies are defeated. We will see blessings on our lives we never expected, and we will have favor with those we thought were our enemies. We will live in peace with one another. God will give us the desires of our hearts. Only if we obey Him. If we neglect Him and His Word, we will not receive any of the blessings He promises. It is in our best interests to be obedient to the will and plan of God for our lives. Thanks for reading. Image by Pixabay
6 responses


• Alicante, Spain
25 Oct 15
yeah me too..... lol , have a good day....



• Green Bay, Wisconsin
25 Oct 15
I agree. It's a good thing I'm not God.

• Nairobi, Kenya
25 Oct 15
Thank you for sharing,you have preached to me atleast i have felt like i went to church though i did not go

• Alicante, Spain
25 Oct 15
Amen to that.... God is faithful in His promises to us.... thank you for sharing.... have a good day....

• Pleasant Hill, California
25 Oct 15
Do you think it's possible to be Christian and never say anything about God or Jesus your whole life? For some reason, I always remember the verse (the words, not the citation): "Love not in word, but in deed and in truth." (I think it's 1 John 3:18) To me, it was a call to action, even if I was hesitant (in my younger days) to discuss religion with people, because it's such a personal thing.

• South Africa
25 Oct 15
Great to live close to the Lord and enjoy all the good things that are promised to us in the Bible.