Who remembers this song…One Tin Solider?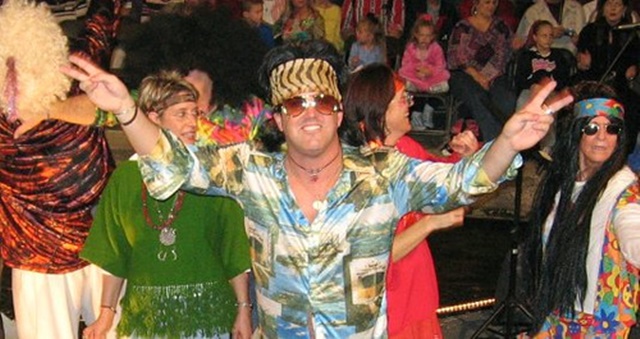 French Polynesia
October 25, 2015 3:25pm CST
I just finished reading a discussion here about the 50's, 60's and 70's. This brought back a lot of memories of my short 5 years I spent in Hawaii and California to go to school. My mom sent me to Hawaii to go to school to learn English when I was 13. I arrived in California with my grandma in 73' right at the time of the war movement and just before the war ended in 75'. I left the US in 76" to go to work in Mexico. I remember this great song and how I loved it so much. I could play this song over and over again …On Tin Solider. I also remember being with my friends as we listen to Jesus Christ Superstar. These were the days of tie-dyed clothes, beads, ripped and torn jeans, and lots of peace signs. What was your favorite song from these times? I know there is a lot of music from this era that has never been forgotten and people still love today. Check out the video of One Tin Solider and Billy Jack – now this was a man who wasn't afraid to stand up for his people. Back then we fought for what we believed in and wanted the war to end in Viet Nam. But today nobody stands up and fights to stop all the wars in the Middle East. Wow what happened between then and now and why doesn't anyone Image – flickr creative commons

RewardsSign inCherOne Tin SoldierCovenOne Tin SoldierOne Tin SoldierRides AwayOne Tin SoldierBilly JackJoan BaezOne Tin SoldierOriginal CasteOne Tin SoldierOne Tin SoldierSongOne Tin SoldierLyricsBilly Don't Be a Hero SongBilly Jack Full MovieThe Trial of
10 responses

•
25 Oct 15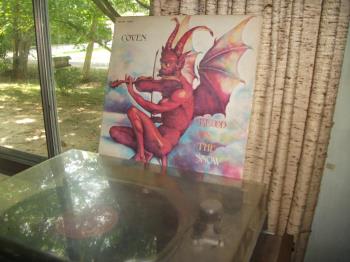 I remember it because it wasn't really a Coven song. it was sung by their lead singer and they used the band name so people would be more familiar with it. Coven was actually a much trippier band, I have one of their albums.

• French Polynesia
25 Oct 15
Wow excellent information. When I was there many people just bought the 45's and not the complete albums. I left all my behind when I left in 76 to go and work in Mexico I had no idea how long my crew would be there or where we were going next.

• United States
25 Oct 15
I remember the song War by Edwin Starr, but that is just one..there are so many. Run Through the Jungle by Creedence was another and of course the songs in Easy Rider..it was a good time for me in my life. I dont feel that time can be duplicated today. There are protests now too against wars, but it is a different era and they get shut down a lot faster than before. Yes I do remember Tin Soldier.

• French Polynesia
25 Oct 15
The first two years I spent in Hawaii after going to the US. It was rather calm there compared to California. After making some friends it was OK to be there. But yes all the great old songs were fantastic. I do agree today will never be like back then and there is no way to duplicate it again.

• Boise, Idaho
1 Nov 15

• French Polynesia
1 Nov 15

• Boise, Idaho
1 Nov 15
Yes, One Tin Sodier is a great song. Your title says On in stead so I wasn't sure.

• French Polynesia
1 Nov 15
Oops made an error and didn't catch this one so I just changed it. Thanks for pointing this one out I did not catch the mistake.

• Boise, Idaho
1 Nov 15
@poehere
...Yes, that is good. I was a little confused at first.

• French Polynesia
1 Nov 15
@celticeagle
Sorry I should of paid a little more attention to this when I posted it.


• United States
26 Oct 15
OMG, I loved that movie Billy Jack especially the scene in the soda shop where he says "... sometimes I just go berserk!" and then proceeds to kick butt on the bullies. There are too many songs from that era to list (or to choose) as my favorites. There've been many huge demonstrations in this country against various military actions taken by the USA and yet they seem to have no effect on what the government does. I offer the attack on Iraq by the Bush administration as a prime example. Maybe that's why the number of big demonstrations has seemingly diminished.


• United States
26 Oct 15
@poehere
I think a lot of people had their consciousnesses raised in those times, me included, thank goodness.

• French Polynesia
26 Oct 15
@blitzfrick
Wonder if we learned some life lessons from this and passed down to our kids. I know my daughter took away with her some memories of the late 70 and 80's when times were different than they are now. But now her children are so into the technology and don't understand some of the finer points in life.

• United States
25 Oct 15
Though I no longer really agree with the philosophy behind the song, I know the song and like the tune.

• Canada
18 Nov 15
Listened to the song, I remember, also remember another, I don't remember the name but it was the story of a young girl that was too young but wanted to wait for her boy to come home from nam but they announced his name over the loudspeakers, if I remember that song correctly she cried under the bleachers?

• French Polynesia
18 Nov 15
I think I remember this one too. But I can't quite place all the words or even the name of this son. I hoe you can remember it and place a link here so I can listen to it again. Thanks so much.

• French Polynesia
18 Nov 15
@Bluedoll
That one is so true it isn't the same as back then. I don't think it will ever be the same as back then to tell you the truth.


• Cagayan De Oro, Philippines
18 Nov 15
Sorry dear, haven't known this song.I'll try to listen to it.

• French Polynesia
18 Nov 15
It is a very old song so you might not know this one. But I am sure when you hear it you will like it very much.

• Cagayan De Oro, Philippines
18 Nov 15
@poehere
..Thanks friend. I do want to listen this weekend.



• French Polynesia
18 Nov 15
I love them both too. It was my time in California when I was sent there to High School that made a big impression on my life. In 74 I joined a friend I had just meet to sell POW bracelets on the street. I still have mine and have carried it with me all over the world. At this time we hung out together and listened to a lot of these songs. It was a new and different life for me than what I knew growing up in France. I am glad I got to know this and have great memories of it forever.

• Newton, North Carolina
17 Nov 15
I do, I do! I am currently singing it along with the video! I loved Billy Jack, so sad to hear of Tom Laughlin's passing last year. He was in the process of making a new Billy Jack film, I do not know if it's been shelved or not. The Jesus Christ Superstar soundtrack was some of the best I have ever heard. Do you remember the song Which Way You Going, Billy? Someone put that on Facebook and I sang that tune for a week!

• French Polynesia
17 Nov 15
How could I forget this one. I was in 10th grade and just got to the new school in California. I meet one girl there and we became friends. I remember buying her this records and we use to play it over and over again.

• Moses Lake, Washington
25 Oct 15
I listen to that song from time to time. Every Saturday we listen to a 3 hour folk music radio program.

• French Polynesia
25 Oct 15
I use to love this song and listen to it all the time with my friends. It\s a great song and has a lot of deep meaning. I love the end of the song Peace on Earth was all it said. Wow too bad we don't have more of these songs today. Not sure it would help but it would give people something to think about for sure.