A different angle on things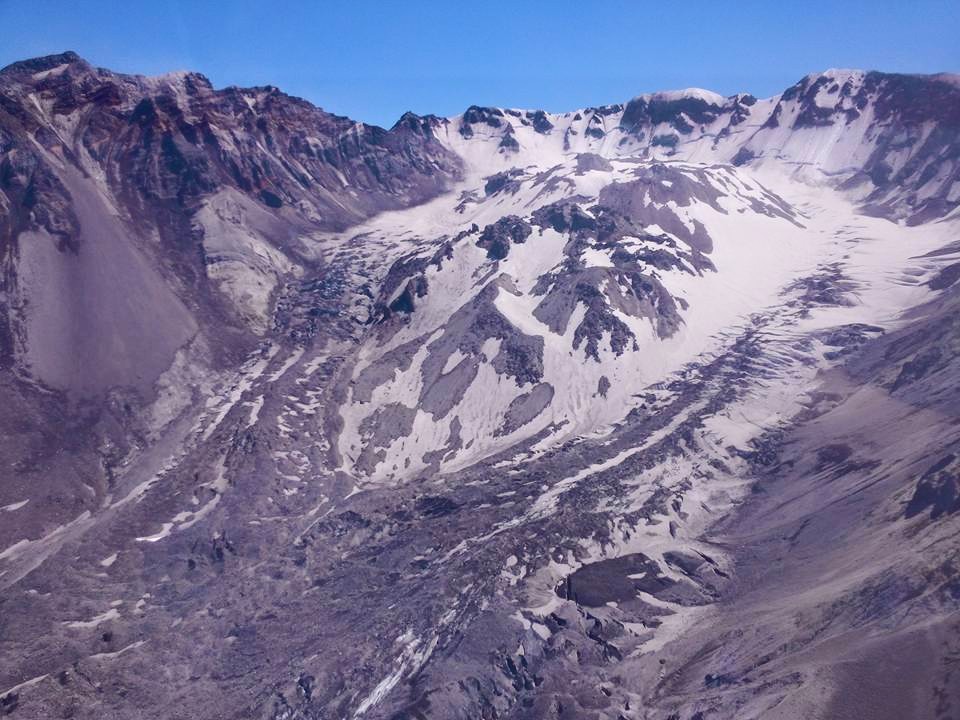 Centralia, Missouri
October 25, 2015 9:37pm CST
Just like this view of the mount of Saint Helen's things can look different from different angles. A mountain can be a molehill, or what you thought was a molehill was a mountain. Things can be more important, or less than you realized. Something sad can actually be something glad. You see where i am going here? Can you find a sad in your life and see some glad in it?
9 responses

• Bhubaneswar, India
26 Oct 15
Wonderful discussion

Of course, I have learned it. When I was diagnosed me of Ulcerative Colitis, and they told me that I will never ever be able to get back to work, lead a normal life, I was dejected, and feeling end of the world - it came in when I was only 30. I still keep trying and continued working and eventually, realizing the reason why I could not get a work in future. Finally, in 2008 that happened. And I have been at home since then. Today, I do feel that this entire thing happened because of some good - I can do so many things that I would never even have got time to think if I was working. I do some gardening, some household chores to help my wife, I also have lots of time for my own self. And then, I am also glad that the Lord chose me for this Ailment, just because He knew that I could cope with it. It might have been too bad if some one else who could not cope up had been suffering.


• Centralia, Missouri
26 Oct 15
gardening is work! Maybe not paid work, but just think how much money you save ya'll with the extra food.


• Centralia, Missouri
26 Oct 15
I'm not able to do that, it takes lots of work sadly

• Ireland
26 Oct 15
My life has totally been a case of, sad is actually glad 'n' glad is actually sad... Ah the wonder of life. Just when I thought I got it all figured out.. surprises are always there to keep you on your toes.

•
26 Oct 15
Yeah just when you thought you got it figured out.

• Centralia, Missouri
26 Oct 15
I am not sure we every really get things figured out, not totally.

•
26 Oct 15
Thank you, yes I understand I need to look at my life in a different light, different angle like I would taking a photo.

• Centralia, Missouri
26 Oct 15
exactly! turn that awesome photo eye on your life!

•
26 Oct 15
@Jessicalynnt
Awww thank you, yes I really should do that, you are amazing.

• Preston, England
26 Oct 15
yes, if we change our perspective our whole lives can look different than before

• Centralia, Missouri
26 Oct 15

• Preston, England
26 Oct 15


• Centralia, Missouri
26 Oct 15
those days stink, it get's harder the longer time goes on


• Centralia, Missouri
26 Oct 15
Mount Saint Helens is on the west side of Washington state, north of Portland and south of seattle

• Centralia, Missouri
27 Oct 15
@TheHorse
what apos....oh wow, totally missed I did that. HAHAHAHA. I should leave it just to irritate you. Naw, already gone. I was born fairly close to the eruption well east, but I have heard some crazy, wild, amazing and sad stories about it. Sad that people refused to leave, lives are always worth more than land you always lived on and come back too, or not. Amazed that there is still that much damage.... etc. This view was from a helicopter ride to the summit, something I always wanted to do, finally did, spent too much on, and had a blast doing so.

• Walnut Creek, California
27 Oct 15
@Jessicalynnt
I always try to get a look at Mt. Saint Helens when I'm up there. Not sure I've really seen it! (You have now officially survived your first encounter with the anti-gratuitous-apostrophe police.)


• United States
5 Nov 15
I do try to always to find the silver lining .

• Centralia, Missouri
6 Nov 15
sometimes easier, sometimes harder, for sure!


• Centralia, Missouri
26 Oct 15
hindsight teaches us all kinds of things, doesn't it?