It was the 1950's Sci Fi's that did it . . .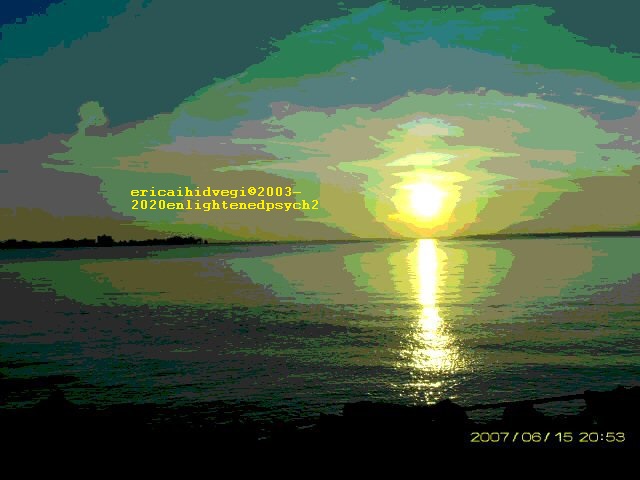 United States
October 26, 2015 7:08pm CST
Yep I believe my fascination with the weird, unusual, paranormal proven or not stemmed from an introduction to the genre of Science Fiction both immortalized in film and paper-dabbled literature. It could also be all the interesting lights in both Western and Southern skies this time of year when natural disasters do not destroy so much as amaze us. Right now through my window our Earth's moon is bright, white, grey and nearly FULL, again . . . Looking around it and searching my artwork files I recall the strange lights dad and I saw in 2005 around this time of year, ending of October. These are sort of the same ones movies made popular when Steve Reeves and Elsa Lancaster played their 'scary' roles. In those old black and whites have you ever seen an 'images' that are seen frame to frame and then disappear, or something else, or nothing at all ? Boo they're here
4 responses

• French Polynesia
27 Oct 15
I use to love Alfred Hitchcock and his way of talking. His shows were strange. The other one I remember watching was the Twilight Zone. Now that was a great show.

• Eugene, Oregon
27 Oct 15
Science fiction speculation is fascinating. The movie, "War of the Worlds" was a great one.

• United States
27 Oct 15
Hey
@JamesHxstatic
for me I feel science fiction is more truth than hype because I have the gift of a sixth sense; speculation is stirred by imagination but deciphered through intellect beyond the 5 corporeal senses

• Eugene, Oregon
28 Oct 15
@enlightenedpsych2
That is fascinating. Maybe you could write about what is beyond those five?

• United States
28 Oct 15
Really because I am not so sure readers would be interested in something so many believe is not a God-given gift but rather his alter ego possessing the mind, body or spirit ??? But it is worth a shot to see what type of responses I would pull out of peoples minds on the subject, thanks Jim
@JamesHxstatic

• Roseburg, Oregon
27 Oct 15
I love stories and movies on the sifi channel on TV. I like anything that is unusual.

• Preston, England
27 Oct 15
I am a lifelong obsessive of the genre