Muffin or Cupcake?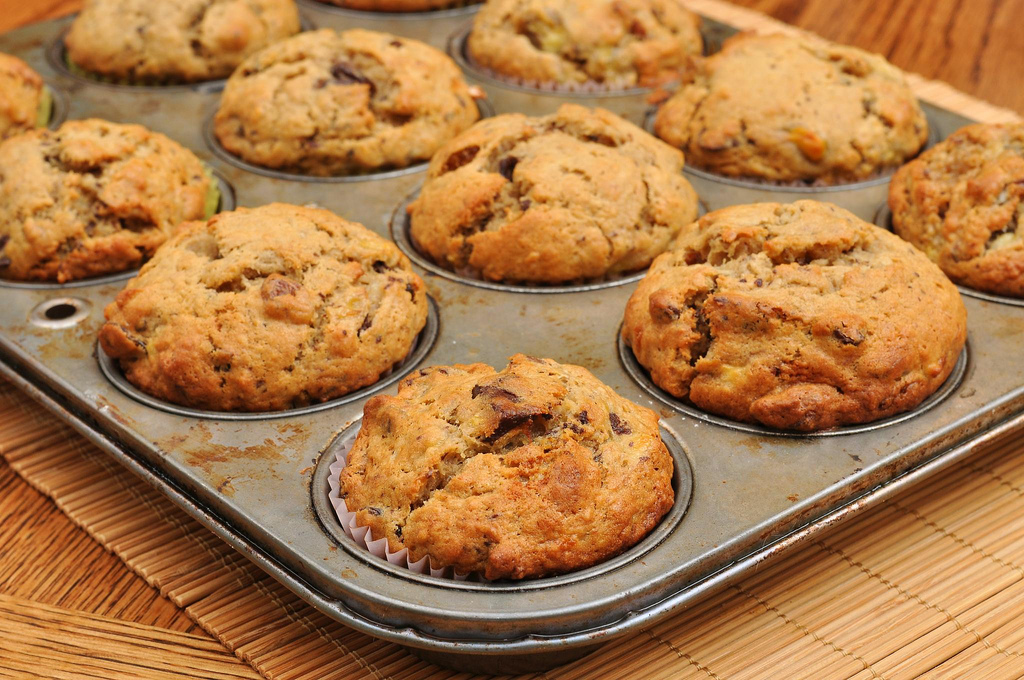 Saco, Maine
October 27, 2015 6:27am CST
When I was out getting a few groceries yesterday, I decided to treat myself to a bakery muffin. I rarely ever buy them, as they are more of a snack pastry to me than anything. But sometimes, I like a sweet for breakfast. This one was labelled "Butter Rum," so it should be good. Another reason I rarely buy them is that they are technically not really muffins at all but cupcakes with fancy additives that make them look like muffins. I've worked in a few small commercial kitchens and learned long ago that most of the confections we buy in grocery store bakeries are made from mixes that more closely resemble cake mixes than anything else. They are high in sugar and other additives that are never included in a real homemade muffin. A true muffin contains very little sugar and is considered a quick bread, not a pastry, and is always categorized in cookbooks along with biscuits, nut breads, pancakes and scones. Unlike yeast breads, quick breads depend on baking powder or baking soda for their leavening, or rising action. And if you've ever eaten a homemade muffin or coffee cake, you'll know that they taste nothing like store-bought muffins or other similar breakfast pastries. That said, it's still fun to enjoy one once in awhile, despite the high sugar content and calorie count. One small benefit is that, unlike blander homemade muffins that are best eaten warm with butter, most store-bought muffins can be eaten without any type of spread, as they are flavorful enough on their own. Photo Credit: Wikimedia Commons
10 responses


• Saco, Maine
27 Oct 15
I love muffins, too, as they are so good eaten warm with butter. I can pass on cupcakes, as I generally only eat the frosting anyway.


• United States
27 Oct 15
@Raelove
I love a toasted corn muffin with butter

• United States
13 Nov 15
I do enjoy eating a muffin. I like blueberry as well as carrot and lemon poppyseed.

• Saco, Maine
13 Nov 15
Lemon poppyseed is one of my favorites, too.

• United States
27 Oct 15
I do love those "butter rum" muffins from the grocery store but don't indulge very often. They do taste more like a dessert than a breakfast muffin.

• Saco, Maine
27 Oct 15
@Marilynda1225
Oh, that muffin was delicious. First time I've ever tried one. And yes, it is more like a dessert, as it was extra sweet, more so than a muffin should be.


• Saco, Maine
27 Oct 15
@marlina
They are. One of those muffins makes 2 of the standard-sized ones.


• United States
27 Oct 15
had not a cupcake or a muffin for quite some time.Not sure why but?



• United States
27 Oct 15
We shop at Ingles and their 'bakery' items are not really baked there I don't believe...anyway most of their stuff is tasteless, except the muffins. They aren't as good as Dunkin' donuts muffins, but they do in a pinch.