fantastic sentences ideas about men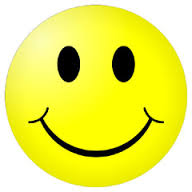 Sri Lanka
October 27, 2015 8:33am CST
Men who have a much longer ring finger than their index finger are the mmost beloving fellows to girls. They are very attentive, careful, efficient, gentle and courteous to girls and women. But to most of the women's dissatisfaction and reluctance men who have a much longer index finger than their ring finger are the most unmannerly, unpolite, self-opinionated, violent, argumentative people in the world. However don't think of this too much. This has been just taken from a slight (and small) survey conducted by a university. There may be mistakes of course. I found this in a local magazine. BE CAREFUL DON'T TRY TO COMPARE PEOPLE'S CHARACTERISTICS ENTIRELY DEPENDING ON THESE FACTS. ESSENTIALLY I DON'T BELIEVE THIS FOR ANY REASON.



8 responses


• Sri Lanka
7 Nov 15
yes if these all are correct the doctor's may surely have more surgeries to shorten men's index fingers by now. Because all will search the finger first . lol


• Charlotte, North Carolina
2 Nov 15
I have read some of these reports/studies over the years. We do have to wonder at times how they determine all they publish.

• Sri Lanka
3 Nov 15
yes that's true. I don't that. Any way I don't believe thse facts anyway.

• Thiruvananthapuram, India
31 Oct 15
you are absolutely right my friend. you said what i wanted to say to my mom She always tells me to be like some bright students in college. haha

• Sri Lanka
7 Nov 15
yes you must be a bright student in the best subject you can do. It may not be studying only. But there are many other fields too. I wish you to become a bright and talentd student in the college and of course try to expand your talents.

• Philippines
30 Oct 15
I have heard of those things already , but still i don't believe them . Every person has unique personalities that you can't gauge by simply looking at their fingers .


• Sri Lanka
31 Oct 15
Yes that's true. Even I don't believe them. I suppose that these are just like another certain misleading concept in the society.


• Green Bay, Wisconsin
3 Nov 15
It amazes me what people come up with for different things in our lives be it a part of our anatomy or the family we grew up in. There's an explanation for everything.

• Philippines
3 Nov 15
lol

it sounds more like a joke. But I think I will try to examine my husband's fingers just for fun.

• Manila, Philippines
1 Nov 15
I am wondering if you have a longer ring finger? hehe