Do You Like Pranks?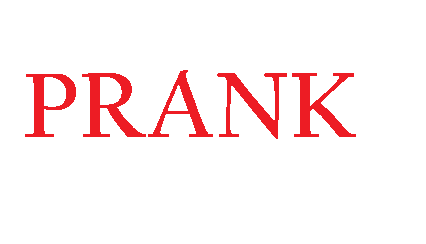 October 29, 2015 5:50am CST
I Like Pranks. But I never like people do prank on me. But i like to watch them on Youtube. Pranksters are really doing a great job. It's the best entertainment i find in this days. Tv Series, Movies etc are kind of pressure in your head but every time you watch a prank, you'll always going to laugh. I like that feelings. Did anyone ever done any prank on you? My friends done to me a lot but it's not that memorable.
1 response

• United States
29 Oct 15
I've wasted way too much time watching Freaky the Scary Snowman on YouTube. One of my Facebook friends shared this video earlier today. A guy dressed up a drone as the Grim Reaper and flew it around scaring people.


Check out PrankItUp.com http://prankitup.com Please share and like our Halloween Prank http://www.youtube.com/watch?v=tB8D2QZ9lA4&feature=youtu.be