Interview Tips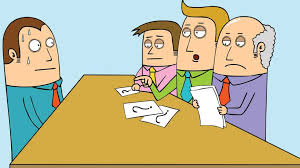 Cochin, India
October 29, 2015 9:02am CST
In our day today life we have to face an interview in my places. Can anybody suggests good tips of interview including body language and dress. Do you take an interview seriously? If we facing an interview for a job can we ask directly about the salary? How to impress the interview board?

3 responses

•
29 Oct 15
I think dressing smartly and trying to act as comfortable as you can. Not over confident but just enough to make it out that know what you are talking about. Also read about the company you are applying for, it impresses them when they hear you talk about the company. Of course try to work out what type of questions they might ask you and prepare some answers :D Good luck.

• Philippines
29 Oct 15
Never ask the salary if you do they will think that you are only after with the salary and not the work,A good salary is good if you also work good. Just simply be yourself and avoid to be nervous. Gudheart has have a good answer so I won't add anything.



• Boise, Idaho
29 Oct 15
To impress them I wouldn't ask about money. I would be sure I am dressed appropriately. Be pleasant in your expression and keep good eye contact. Don't cross your arms or move around a lot. They will think you are nervous. Be up on the company you are going to work for. Don't act like family is going to be more important than your job. Be flexible and think before you answer questions. There are some basic questions many employers ask. You can good for them and be sure you have good answers before you go to the interview.

• Boise, Idaho
30 Oct 15
@shshiju
...Good. Hope they are of help to you.