Getting out for WORK !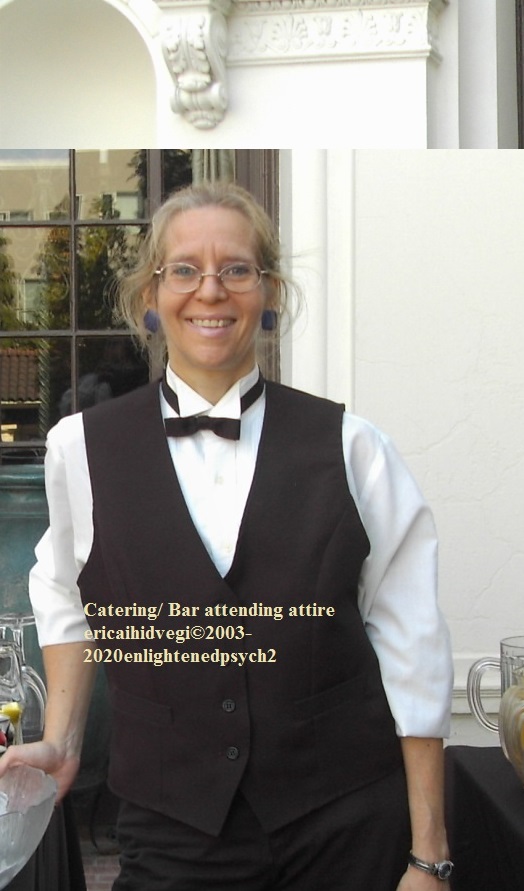 United States
October 30, 2015 12:57pm CST
Finally someone needs me ! Ahhh it is a good feeling when your work is appreciated and your skills are in high demand. The catering gig is for only 5 hours and I am working with another person so I look forward to getting out of the house, meeting new people and seeing some old faces and a tip ! What are your plans today ? See you all on Monday again, have a great BOO-scary weekend !
6 responses


• United States
1 Nov 15
Well thank you kindly
@Teep11
and how are you today ?

• United States
30 Oct 15
It's good you like your job. Hope you get tipped well.

• Ireland
30 Oct 15
You're looking very sharp indeed! Gratz!

• United States
30 Oct 15
You have a great smile and look so happy to be at work


• United States
30 Oct 15
Sounds like a really fun time at work for you. You look so nice in your uniform..always loved black and white. Hope you make some awesome tips too! Nothing going on here today, just trying out a new rice cooker.


• French Polynesia
30 Oct 15
Have fun, enjoy your day, and make a lot of people feel good. Your cute uniform and friendly smile will do the trick. Glad you have someone where to go today that makes you happy and excited.