Money Lies!!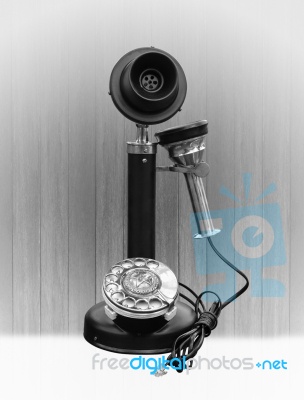 United States
October 31, 2015 5:40pm CST
well earlier I wrote about the difference between 1963 and 2015. It went over well and I'm learning a lot about people. so here is the question for people. What is your income really equal to from the past? So here goes: in 1962 a monthly income of $400 was mentioned to raise a family of 4. That means the annual income would have been $4,8000. In terms of 2015 a comparable income would be 3,151.59 or $37,819.08 annually. Here is the interesting thing... This would have to be the 'Take Home Income' . Consider this. If we look at the minimum wage laws it will show that the process has fed the inflation as well as done great harm to the value of the money you make. So while income rises the value of it remains on the decline. I have been thinking about this since the political arguments have been raging with the Presidential elections going on. If we continue at this pace consider the national debt in that process. Every dollar is going to get more expensive for the next generation. $1 in 1963 had the same buying power as $7.78 today. In 53 years of my life I need to make an extra $6.78 to buy what I would have been able to buy for $1 then. What do you think?
9 responses

• United States
1 Nov 15
I think that the pace of the price of things is not keeping up with the average persons income and worse really.

• United States
1 Nov 15
The price of so many things have greatly increased in my lifetime.

• Garden Grove, California
1 Nov 15
I think you are right I remember when a loaf of whole wheat bread was not costly now its two dollars or more .I detest white bread. And its that way with most food items too. Here in Southern California rent on two bedroom apartments was 500 or 600 now its 12 00 per month thats just insane. most families have to h ve two paychecks a month to afford these apts.and the utilities too.

• Vancouver, Washington
1 Nov 15
The way the economy is that dollar will get really stretched out.


• Kiryat Ata, Israel
1 Nov 15
In my country, prices are also getting higher every time. So does the minimum salary. 11 years ago, the minimum salary per hour was only 18 NIS. Today it is 25 NIS. Ummm...apartments prices are insane. one needs to work 10 years to afford one. The prices are about 1 million NIS and the sky is the limit. I think it's a plan of the rich men who want to get even more rich. The poor men become poorer. In online mmorpg games, there are players who sell their equipment in the game for the game currency. The inflation exists there too. I remember Maple Story, people sold their stuff for millions and billions of mesos (maple story money in the game). This is useless and unfair.

• India
31 Oct 15
There are many factors that contribute to inflation. Population included. For example, rains in country. Agricultural production comes down, which forces us to import, and when we import, we have to pay money to outsiders. Effectively, we need to collect higher price for what we import. If wages were frozen to an extent, inflation would be somewhat easier to manage. But government employee's wages are increased at rates that are much higher.

• Centralia, Missouri
31 Oct 15
It's almost impossible to live on minimum wage, it was also expected then you could live on ONE Salary where as most people cant do that anymore

• El Paso, Texas
31 Oct 15
That sounds ominus, especially since earning wages is one thing then the deductions made are another, everything we are used to seeing on our paychecks today was totally different in 1963, then too is the idea that a man in the Army for 20 years was only making $4,800 a year when in todays world one would expect to have progressed so much more in that 20 years.