What's "Discernment" For? Is the Bible Full-Truth or 'Truth Peppered with Lies'?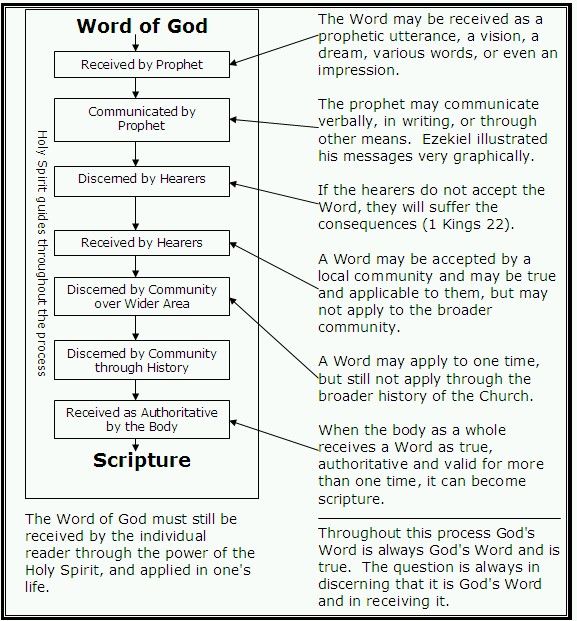 Oklahoma City, Oklahoma
November 2, 2015 7:42am CST
(or 'Lies Peppered with Truth'?) People who say it's just 'a big bunch of lies told to rope you into-worshiping God & -listening quietly & -donating graciously etc.' are partly right. Whether the Bible's events actually happened or not, the story is a collection-of-patterns for you to pattern your life after. Plenty of Christians I know firmly state that "The Bible is completely true; so true that--if you deny the truth of any part of it--you must believe THE WHOLE THING to be false." That can't be true, because it was written BY MAN (I know that new Christians 'need' it to be "written BY GOD," and I'll agree that God's Spirit inspired it; but--with the parts of it that can't be true when other parts are true--God CAN'T be totally attributed as its ONLY inspiration). ... even THE BIBLE'S OWN WRITING says it's not 'the whole truth and nothing but the truth' when it says "now we know in part ... then, we shall know fully." That's why--when we read the Bible--we need to apply a world-filter to it---not only 'so that we can apply Bible-truth to real-life,' but also 'so that we can ignore things the translators/editors/publishers (as well as the original writers) put in due to their then-current worlds.' So "the Word of God" is the cake; "The Bible" is cake-with-icing; "the world" is cake-ingredients (which we learn to put together by digesting enough cake-with-icing to discern the cake from the icing).
3 responses

• Boston, Massachusetts
2 Nov 15
If you have any problem with words, then you can go straight to Strongs and look up the word in the original language. The Bible does not contain lies, but it may contain some truths that people do not have their spiritual eyes yet opened to see.

• Oklahoma City, Oklahoma
3 Nov 15
So it's 'peppered with lies,' but only to help primitive minds learn the Truth

?

• Boston, Massachusetts
3 Nov 15
@mythociate
Harry, how can you say that the Bible is inspired by God but also peppered with lies? How can God, who cannot lie, inspire men to tell lies? Would it not be more likely that men may not see the truth rightly, and perceive it as lies when they read it, because they are seeing with their natural eyes and not spiritually-awakened eyes? God would not inspire men to lie. I say that we should look up the word in the original language rather than interpret the words from our own perspectives. Our perspectives do not matter, it is what God has said that is important.

• Oklahoma City, Oklahoma
4 Nov 15
@Rollo1
Because the ultimate Truth (which comes from God ... ultimate 'effects' which have no worldly 'causes') can't be understood by our cause-&-effect minds that are fueled by 'search for reasonable causes of the effects.'


• Oklahoma City, Oklahoma
3 Nov 15
Maybe that's kind of the way to read it---not like it contains 'truths to apply directly to YOUR life,' but more 'the way the Ancients found truths to apply to THEIR lives.' How about 'honor thy father & mother, that you may live a long, full life in the land that the LORD is giving you'? How is that true for 'they for whom it was true'?

• Kirkwall, Scotland
3 Nov 15
@mythociate
As I said, I see no truth in the bible - even in your example

• Oklahoma City, Oklahoma
4 Nov 15
@destry
You mean you can't imagine how 'what is not true for you' might be true for others?


• Coconut Creek, Florida
8 Nov 15
I would say it differently. Clearly God doesn't want us to sell our daughters, yet that is in the Bible. Realistically, much of the Bible is history and much of it is handed down generations. We all know that if a story is propagated, it changes. There are eternal truths that we can all benefit by. Jesus told parables. They weren't true stories, but they taught real lessons. The Bible is rich in heritage but cannot be read verbatim. To do that would be pure insanity or utter stupidity. It is a book destined to make us look at life with introspect and learn to trust God and make kind and loving choices.

• Oklahoma City, Oklahoma
12 Nov 15
Like with the big "Kill the Gays"-rally the preacher held (with Republican Presidential-candidates in attendance). He's all saying 'God said to kill the gays,' which is where I would've "stormed the stage" screaming 'CONTEXT!' If I then managed to get to a microphone (without being carted-off

), I'd explain that God gave 'those rules' when he was just-starting a new race and was breeding a population. Nowadays, we've got an abundance of people (enough that we don't need to boost our population-income anytime soon). I might ask a shepherd or some other livestock-farmer, "Do you mate a male animal with another male animal (i.e. confine them to the same pen for a few nights) if they 'behave homosexually'?"