Good Morning to you, Happy tuesday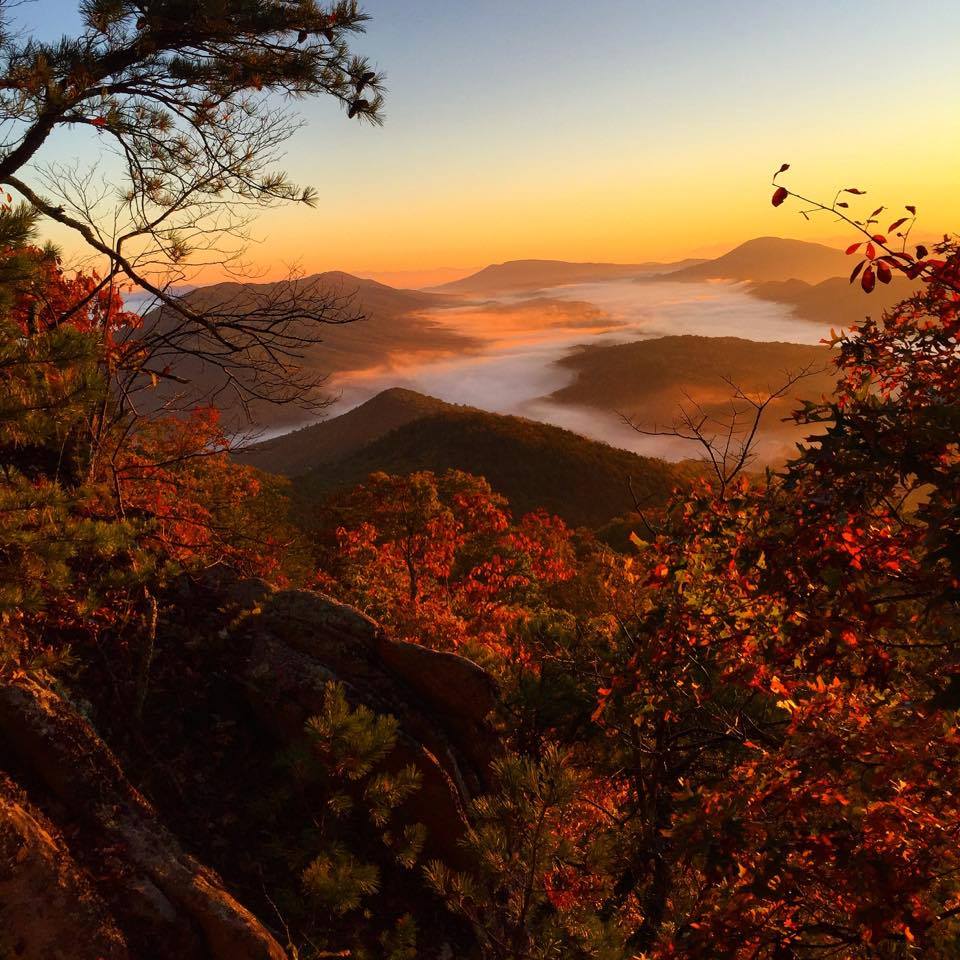 Chattanooga, Tennessee
November 3, 2015 7:12am CST
Good Morning all my friends. Happy Tuesday!! Really Foggy this morning. When you rise this morning, give thanks for the light, for your life, for your strength. Give thanks for your food and for the joy of living. If you see no reason to give thanks, the fault lies in yourself.. Give thanks to a God that loves you no matter what… and think about accepting Him who made all possible for you. It is going to be a wonderful day today. I am hopeful of drying out, but if not that will be fine. I am going to be relaxed..no rushing around like a chicken with its head cut off (old country saying I remember back in the days I stayed with my Aunt Pearl in Alabama.when we were little (I loved those days).. she lived on a farm. Ut-oh, my mind is straying again. Back to my Good morning note. Had a great ladies/luncheon meeting at church last night. But on the way, coming around the mountain, we just missed seeing a car flip over on its top and the driver was trapped in the car, had to be cut out of the car. We ended up right beside the car. It really messed with my mind… not knowing was he alive or dead, And all the sirens, emergency vehicles, and I was about to run out of gas sitting there. But all turned out great, he was injured but alive. We are planning for five birthday parties this weekend, and also Thanksgiving dinner is in the planning mode, both home and at church. Okay.. Hope each has a great day, and remember, we love each other and we love God. The God that loves us back, and we can feel that love. Have a safe day, get out and enjoy these beautiful colors, those of you here in the States. And feel the love in the air. I love you, God loves you.
4 responses

• United States
3 Nov 15
I am thankful that it rained yesterday. I would be even more thankful if it had done so for longer than ten minutes. But I am grateful that it rained more in other locations in our state. It's a start.

• Chattanooga, Tennessee
3 Nov 15
We have had a lot of rain, and I don't mind the rain at all. When it is raininig, it is always a good day for me to stay in and relax and do things around the house. I am glad you all got some rain Elizabewth

• United States
4 Nov 15
@tuttiharris
We may get a little more tonight too, fingers crossed. We did get some snow in the mountains, which has made the temperature drop.

• United States
3 Nov 15
It's a beautiful day here today and I'm so thankful for the sunshine. Sounds like you have a busy weekend planned with 5 birthdays coming up.

• Chattanooga, Tennessee
3 Nov 15
I do Marilyn, but it is so much easier to do it the way I am going to do it this year, all in one party, but will bake 3 cakes at lease,, two are older and satisfied with sharing with the younger ones.... So it is going to be all good. Thank you and love to you my sweet friend.


• Chattanooga, Tennessee
3 Nov 15
Those were definitely the days. I bet there just are not very many at all have even seen a chicken running around like this... I have, and it grossed me out. I never wanted to see another one. Have a great day today, love you... ((hugs))

• United States
3 Nov 15
Seems to be a lot of fog going around, because there is some fog hitting my area as well. But there's a promise for a bright sunny and warmer than November day. Have the windows open with the fresh air coming in, so it's a really good thing. I'm expected about it. Hope you have a pleasant Tuesday.

• Chattanooga, Tennessee
3 Nov 15
@megamatt
, I have all of my windows open also. And I think we are going to have a great day. today. Love to you, and you enjoy. thank you.