Yellow rose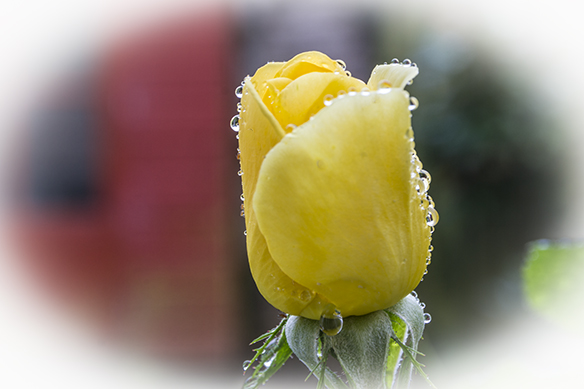 November 3, 2015 7:46am CST
Yellow rose Just looking outside and saw a yellow rose with rain drops on it. I went to get my camera and took a few photos, didn't want to get my camera too wet. Sorry it's not red, but it's nice to have a little colour in November. It's now wet and horrible outside, glad to be in doors. I hope the photo brightens up someone day.
10 responses


•
3 Nov 15
Thank you. I was only out for a few seconds to take the photos.

• Louisville, Kentucky
8 Nov 15
@kevin1877uk
You did a wonderful job. You definitely have a talent for it.



•
3 Nov 15
Thank you, I've got a few photos of red ones somewhere on my computer. Glad you like :)

• United States
3 Nov 15
Yellow roses are beautiful.

• Ireland
3 Nov 15
I thought yellow rose == jealousy? xD

• Ireland
3 Nov 15
@kevin1877uk
hahaha.. best check your flowers before giving it as a present, you never know xD



• United States
3 Nov 15
Actually I much prefer a yellow rose to a red rose, that is quite beautiful.

• Centralia, Missouri
3 Nov 15
I always love the flowers with rain drops photos, quite lovely!


• Eugene, Oregon
3 Nov 15
I love roses, and seeing another color but red is awesome. It is a beautiful flower, and seeing raindrops on it, really is cool too. I have a rosebush in my back yard, but it needs trimming right now, as it is done for the season. It more or less has pink, and red roses on it, which make if beautiful as well.