Mentally Stressed!

United States
November 3, 2015 5:02pm CST
Have you been mentally stressed lately? I have been the last few days. I'm continually worried about stuff I can't control with a touch of reminding myself of this constantly. I have a wonderful wife who works hard while I've been trying to get out of the rut of being disabled. My work prospects are limited due to health so I've avoided applying for too many things as a result. The one I applied for would be the perfect fit. I interviewed last Friday morning and now I impatiently wait for an answer this week (They said offers were going to be made this week). Cleaning my office area is very daunting and while I've made a lot of progress I still have 2 days of work to get done with it. Then I have a Friday show I'm producing which did well with episode one, took a dive so far on episode two and still have not figured out what to do with episode three. I hope it all comes together tomorrow. So what is on your mind? What is in the works for you and how do you plan on approaching it?
8 responses

• Walnut Creek, California
4 Nov 15
I'm slightly over-booked, and therefore slightly stressed. But overall, things are good. I'm looking at the picture you used. Looks like the lymbic system is highlighted. Your amygdala is a bit too active right now, as well as your HPA axis. What are your favorite forms of meditation/relaxation?

• United States
4 Nov 15
Good thing that brain is actually not mine eh!! I relax by reading, writing and interacting!







• Walnut Creek, California
4 Nov 15
@Berniezeitler
Good ways to relax! hope you get that job. But even if you don't...things will work out right.

• Genova, Italy
4 Nov 15
@Berniezeitler
Well, I stressed, only to think about the awful future, which lies ahead me, on the day that unfortunately, I will lose my beloved parents. Better for me do not to think about it at the time, otherwise, I should already start crying desperately. Perhaps this would be much worse of the stress! Just one mention: in an abandoned train station in my town, years ago was established a shelter for the homeless. It would be almost time for me to start taking a "view"? Dear, for this one day I will write a post!

• United States
4 Nov 15
I pray for you often and believe there is something better than what you say for you.

• India
4 Nov 15
I posted this link for another user here who did not know how to think positively. Probably this will help you too https://www.youtube.com/watch?v=cm_gmEJjHws

Lyrics: Johnson Oatman, Jr.

• Vancouver, Washington
4 Nov 15
Stress isn't the most healthy thing to have it can be bad on your health and really depressing you have to be stress free.

• Centralia, Missouri
4 Nov 15
gotta find balance, those are things to stress on, but stressing wont help!



• Roseburg, Oregon
4 Nov 15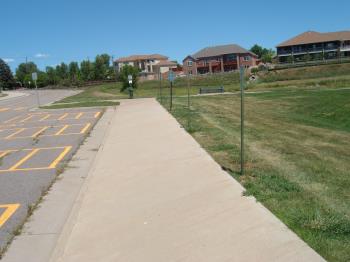 Try not to stress out over things you can do nothing about. Find a nice place

and go for a relaxing walk.