What kind of Exercise do you do regularly?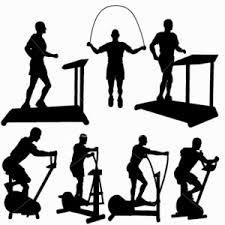 Pune, India
4 responses

• Garden Grove, California
4 Nov 15
I like to walk for 45 minutes all told as it feels good physicall and I feel wonderful emotionally too. also my doc tore advised it to help me better control my diabetes I have lost weight and thats made it so easy to stay in good control of my diabetes.

• Guangzhou, China
4 Nov 15
I have realized how important to have a healthy body. Everyday I go to work and go home on foot. It is my daily exercise. I heard that walking fast is even healthier. So I try to walk fast when I am walking. I think it is an exercise that suits everybody.

• Pune, India
4 Nov 15
@youless
, Oh! that's nice, How far is your office to Home?

• Guangzhou, China
5 Nov 15

• India
5 Nov 15
My lifestyle provides enough exercise for me. I have a big garden that expects me to visit it every day atleast four to five times and there is the terrace garden which I need to climb up to reach there.

• India
4 Nov 15
i like to walk so as much as possible walk and in my fieldwork going in company i mostly use Stair