Visiting the Giant's Causeway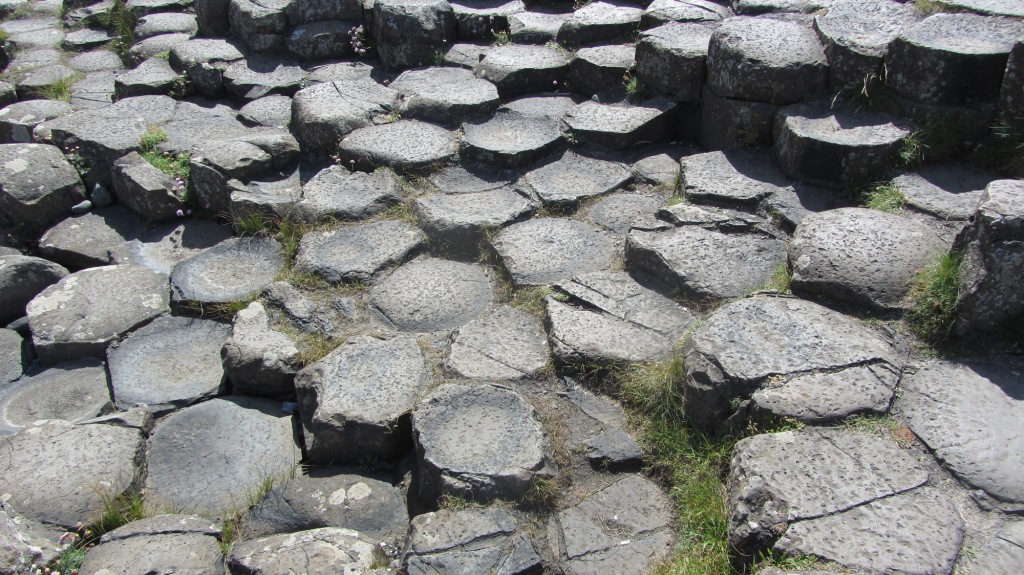 Bunbury, Australia
November 4, 2015 10:05pm CST
From Carrick-a-rede in Northern Ireland we moved on to the Giant's Causeway. This very popular tourist attraction is managed by the National Trust, with 'managed' being the operative word. Parking is strictly regulated as is entrance to the area. With thousands visiting, there needs to be good control of the crowds. We joined the National Trust at Carrick-a-rede and recouped most of our money with visits to just these two sites. Later we used the card in England and Scotland. The Giant's Causeway was swarming with people the day we were there. The site was declared a World Heritage Site by UNESCO in 1986. The tops of about 40,000 interlocking basalt columns form stepping stones from the foot of the cliff to the sea. Most of the columns are hexagonal in shape. Irish folklore says the 'causeway' was formed when Irish giant Finn McCool threw chunks of the Antrim coast into the sea forming stepping stones towards Scotland where another giant was threatening Ireland. The causeway has featured in several films, including Game of Thrones and Dracula Untold.
5 responses


• Bunbury, Australia
5 Nov 15
Have you ever been to Ireland, Anna? It is a lovely country with so much to see and do.

• Bunbury, Australia
5 Nov 15


• Centralia, Missouri
7 Nov 15
that's really cool, glad you put the photo in because I wasn't picturing it, and yeah, totally want to go there!

• Bunbury, Australia
7 Nov 15
I couldn't believe there were so many people there. But it was pretty similar wherever we went. There must be a lot of people on holidays - or retired!

• Centralia, Missouri
7 Nov 15
@JudyEv
seems like an odd time to travel to me, I mean it's winter right? It is here anyways

• Bunbury, Australia
8 Nov 15
@Jessicalynnt
This was between May and October so it was spring/summer in the northern hemisphere.

• Laguna Woods, California
5 Nov 15
I am thrilled to be able to continue to see your pictures and read your posts! Welcome to MyLot! I am having fun here.

• Bunbury, Australia
5 Nov 15
I'm afraid I'm not even missing the 'other place'.


• Laguna Woods, California
5 Nov 15
@JudyEv
I don't miss it either. These discussions are much more fun!

• Canada
13 Nov 15
This sounds like an interesting place. But like Anna I've never heard of it. I will look it up too. I've never been across the pond and woulds love to do it some day.

• Bunbury, Australia
13 Nov 15
I'm a bit surprised you haven't heard of it. I would have thought it was quite well known but that's probably just because it's a place I've heard of!

• Preston, England
5 Nov 15
A place I really hope to visit one day

• Bunbury, Australia
5 Nov 15
There were dozens of people there. They had a huge car park with areas for tourist coaches and caravans as well as ordinary cars.