Our country is facing numerous problems this time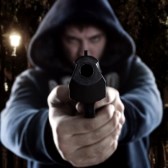 Cagayan De Oro, Philippines
November 6, 2015 10:04pm CST
Our country has non-stop problems..How could all these be solved. Every citizen is affected.The latest issue is the "laglag bala" ( bullet dropping) in baggage in NAIA to those who just arrived abroad. Everyone is affected.When I went to Davao, I locked my bag,scary.what if there is a bullet dropped to my bag.But this happens in the international airport in Manila. What a shame to tourists from different countries. This becomes now viral in the web : The laglag bala" We hope,this will be solved and the criminal /mastermind be jailed.
1 response

• Philippines
7 Nov 15
They are heartless I tell you. these people doesn't realize how lucky they are working compare to those who don't have work at all and sometimes are in the streets. I know because i don't have any kind of work right now, they are shaming a lot of people, both locally and internationally. But am glad this had been exposed to teach them a lesson about extorting passengers, specially ofws.

• Cagayan De Oro, Philippines
7 Nov 15
Inhuman beings, no conscience..the authorities lack action to know the persons behind this very shameful act.My relatives and friends abroad are afraid to go home what if......

• Philippines
7 Nov 15
@cacay1
well, not really inhuman, probably too greedy and desperate for a buck. It's definitely a syndicate out there in NAIA. my relatives are coming home this month, i fear for their safety. well, it's better not to go home right now.

• Cagayan De Oro, Philippines
7 Nov 15
@Letranknight2015
you are right friend, it is a big syndicate wanting to ruin our trust to our government.they are miserable people.Tell your relatives to use a luggage plain, no opening side by side..or taped the part that most probably be inserted with dangerous things like bullets, etc. ..also their shoulder bags must be locked to make sure.