Sharing my life with a cat with attitude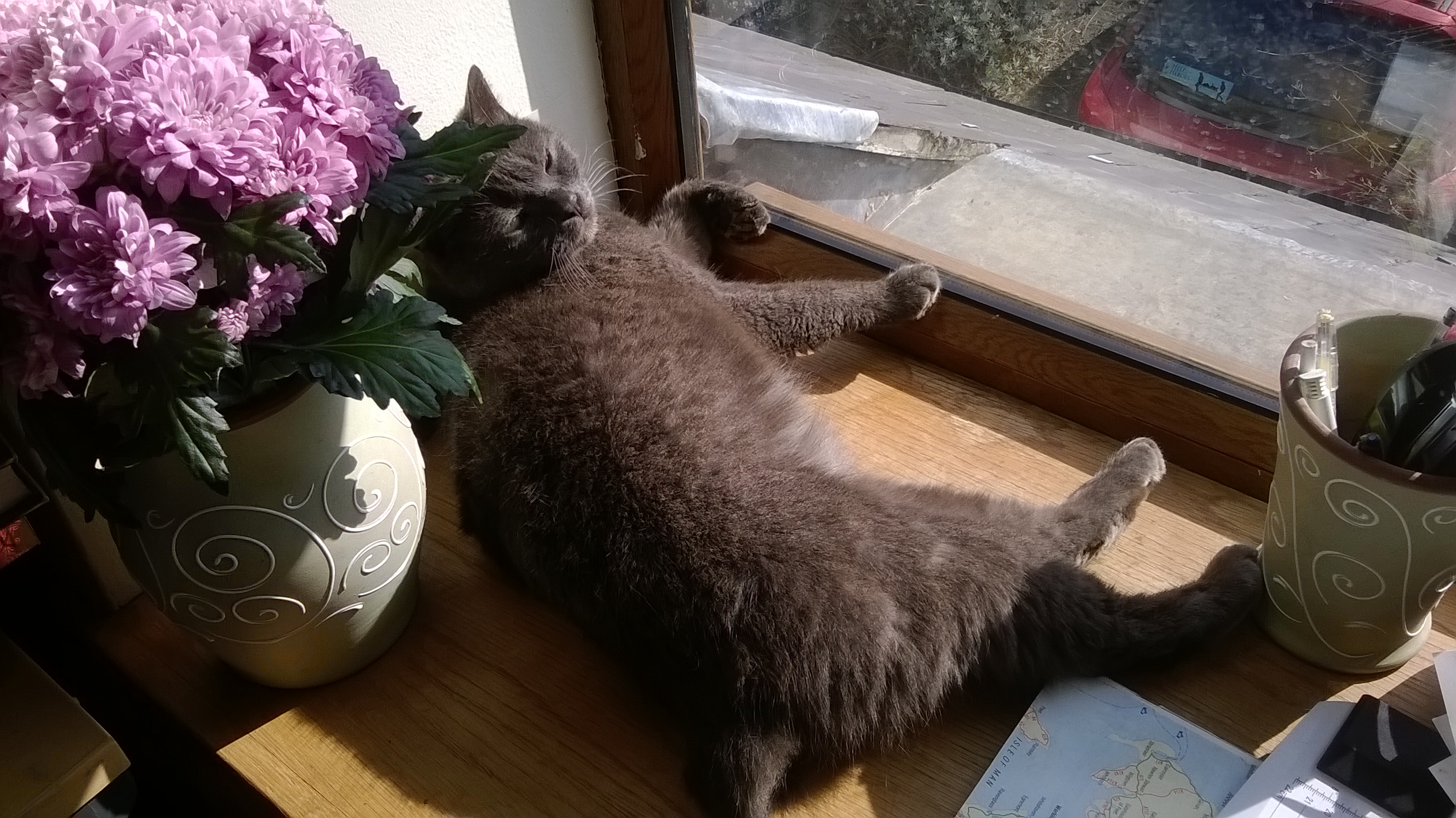 Northampton, England
November 7, 2015 9:52am CST
Some of you who have known me from Bubblews days may know that the grey cat in my profile photo, the one with his tongue sticking out so rudely, is my lad Baloo. He is a cat who makes his own path through life, who loves who he wants to and refused to read even the abbreviated book of "How to be a cat". He goes missing for days or weeks at a time, comes home covered in scratches and swears at us, but then just as suddenly can become loving and affectionate. This afternoon my husband and I set out for a walk around the village, finally getting out after the rain that plagued us all morning. I'd been away all week and so hadn't seen Baloo since last weekend. I asked my husband when he'd last been around. And then, as we walked past the village recycling shop where Baloo acts as assistant shop keeper, we spotted him on a wall. We both popped over for a cuddle and a fuss and to check him over. He started to walk towards the pub where he likes to hang out, so I opened the door a crack to let him in. A deep voice inside welcomed him with a "Hello Baloo" and I shut the door and left him to his buddies. 20 minutes later we were home again and he was waiting for us. He came in, ate a couple of pouches of cat food and then I opened the door to let him off to continue his visits to his friends around the village. People ask us if he's our cat and we tell them "only legally" since ownership is not a concept that Baloo understands. We are his home base to which he returns for food and cuddles when his other options are closed and when he just wants a bit of fuss. Sometimes he stays all night, other times just a few hours and often he just eats and runs. He has his 'public' to get back to. This cat has responsibilities - places to go, people to see.
5 responses

• United States
7 Nov 15
I have known of cats like that. My Princess had a mishap and disappeared for four days, while we were moving. Scary for us.

•
7 Nov 15
That is called 'Cattitude'. My boy Scar has tons of it, but since cats are legally not allowed to roam 'at large' in my town, he is stuck inside...so therefore, it is all unleashed on me.


• Northampton, England
7 Nov 15
That is seriously crazy. Cats can't be cats in Olney, Illinois?

•
7 Nov 15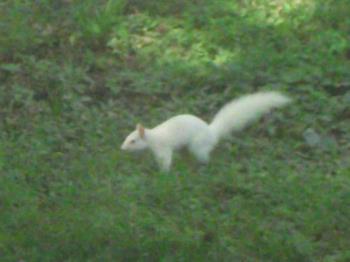 @boiboing
Got a leash law to protect the albino squirrel population

• Northampton, England
7 Nov 15
@PhredWreck
If Baloo were there you wouldn't have an albino squirrel population. He'd eat the lot of them.


• Boise, Idaho
9 Nov 15
We have indoor cats now but we used to have outdoors ones that about the time we thought something must have surely happened to them then they would show up for a visit. Cats are such interesting characters.

• Northampton, England
9 Nov 15
I would love to know how Baloo spends his days.

• Boise, Idaho
9 Nov 15
@boiboing
....Take a day and follow him around at a distance and see what he does.

• Boise, Idaho
10 Nov 15
@boiboing
...But if you did this for a series of days you would learn what this cat with the attitude was up to most of the time.


• San Marcos, Texas
7 Nov 15
I want to come back as a Cat..hahah they have great lives

• Northampton, England
7 Nov 15
My three have a wonderful life.

• Sri Lanka
7 Nov 15
cat's are very sensitive to us if we look after them well