Taylor Swift Accused of 'Copying' Twice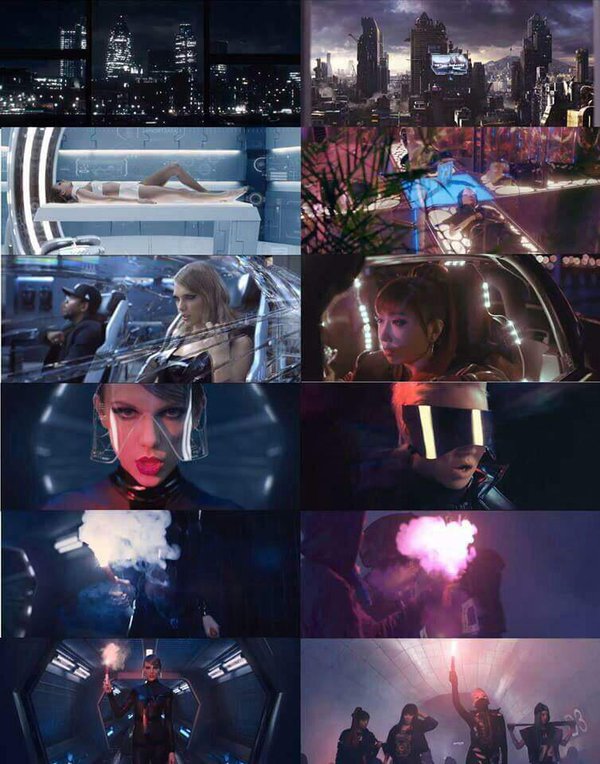 Canlubang, Philippines
November 8, 2015 4:30pm CST
(Nothing against Taylor Swift) The world of music entertainment had been quite around. So it is no surprise when right brained people sometimes turn up eerily similar creations. However, if an artist had been accused in the course of one album of not only stealing some lyrics or two but copying a theme for her music video…it makes you automatically raise an eyebrow. Personally, Shake it Off was one of the catchiest songs Taylor Swift had ever done. I think it caters to all kinds of groups. I wasn't into music anymore when this song came out, having real life happen to me, but no way would I ever think that it was Taylor Swift. Gone is the country vibe that we all knew her for. In my opinion it is popular knowledge that the closest to a pop song she ever wrote during her first years was Romeo and Juliet. That's the Taylor Swift sound we know. Anyway, five albums later, she made the successful transition from country to pop with this latest album titled 1989. Only a handful of artists could brag about this genre hopping. Lately, the talented beauty who is considered by Forbes as one of the most powerful women in the world was accused of copying some lines from Jesse Graham's 2013 song "Haters Gone Hate." Now, am not gonna be dishing out the lyrics of Taylor Swift's song Shake it Off to show you the similarities as you wouldn't be reading this if you're not her fan. With only limited notes you can play with what are the chances that an artist might come out with the same melody that another great artist already concocted you might ask. Minimal, right? But same words also? Really? However, honest mistake or not Taylor and her staff still has yet to answer for another 'copied' video from the Korean pop group 2NE1's Come Back Home. Taylor Swift's group had the same theme and scenes in this multi-awarded singer's Bad Blood video. Check out the pics from the two videos. Honest mistake?
3 responses

• United States
8 Nov 15
She's not the first to copy a K-pop band (if you can call it copying). They've caught groups from various countries everywhere going so far as to steal whole lyrics from k-pop bands and claiming them as their own. I think they took advantage of the fact that a lot of people weren't aware because not many knew about k-pop then. But, now that it's become more popular, some folks are going to have some answering to do.

• Canlubang, Philippines
9 Nov 15
i agree. both sides got publicity. so i guess it's win-win

• United States
9 Nov 15
Doesn't sound honest to me.

• Canlubang, Philippines
9 Nov 15
as billy joel said, "honesty...is such a lonely word...everyone is so untrue..."