Trying new snacks!!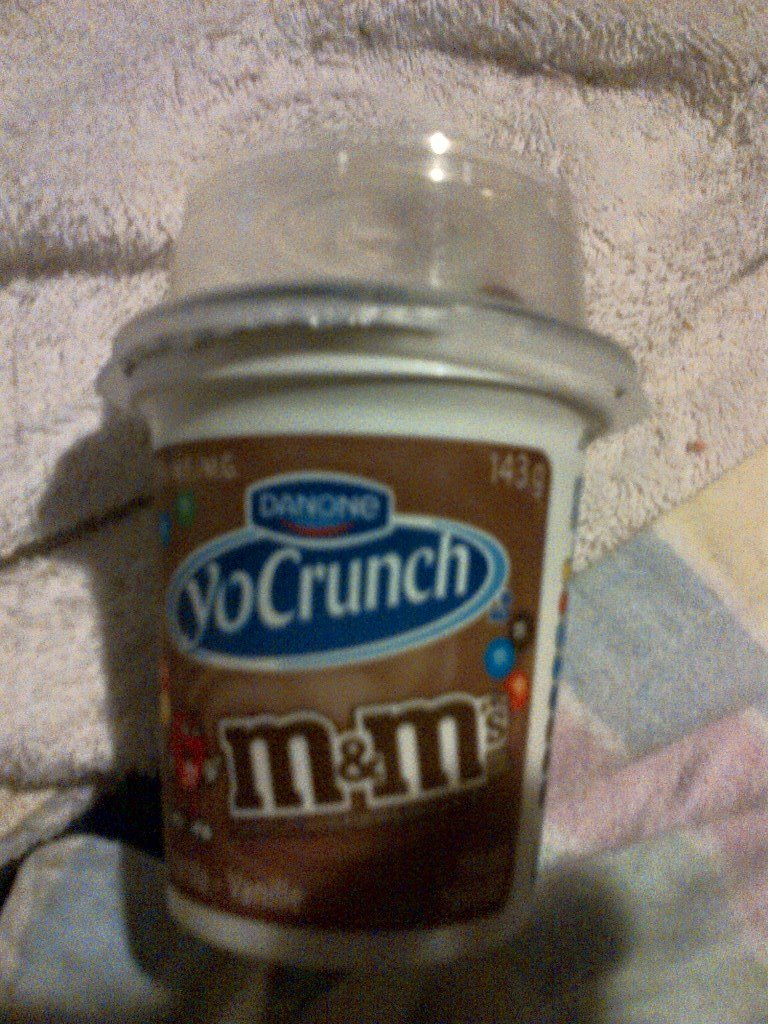 Toronto, Ontario
November 9, 2015 7:40pm CST
I was at Walmart this afternoon grabbing a few things I needed. I did throw in a few things I could do without. But these snacks were one of them, I thought they look interesting. It's vanilla yogurt with m&m's. You toss the chocolates in then stire, and eat. I thought I have to try this, I am no fan of vanilla yogurt. It was $10 for 8 little cup (bulk pack). I tried one this afternoon and was shocked how good it was. I normally don't try different things, but glad I did. I know this is probably a limited time item, as this was a first I saw it in the store.
8 responses

• Philippines
10 Nov 15
The only M&M's that reaches my country is the chocolate, I didn't realize they were making this kind of drink. Wow ten dollars, that's a lot of cup, wished there's something like that here.


• Garden Grove, California
10 Nov 15
hi
@Letrankinight25
hatley here glad you are here on the new m yl ot wow more of my old friends.

• Philippines
10 Nov 15
@Hatley
yes it was about time, though i felt it took too long.

• Toronto, Ontario
10 Nov 15
@Letranknight2015
$10 for 8 cups is rather cheap. The cost of things now a days are rather expensive.

• Chile
10 Nov 15
The word snack terrifies me

. It is as near the word addiction as any word can be. I try to stay away from those mermaid chants. All of them mean more pounds for me and all of them are forbidden as I have resistance to insuline

• Garden Grove, California
10 Nov 15
you iknow when I stop buying snack stuff for my evening snack andjust ate a free half sandwich then also went for a walk mote 25 pounds. I have to have a snack in the evening here as we have dinner early at 4 pm so by time I q it mylotting its time for me to eat something so I do not go low.

• Chile
10 Nov 15
@Hatley
It is easier for me as I live in my house and have my own eating times. I have breakfast around 10 AM, a big meal at about 1:30 PM, tea with a small piece of bread or bisquits at around 5:30 and a small diner around 9 or 9:30, depending on the TV show I´m watching. At 4PM I could not eat a dinner as I would not be hungry at all.

• Garden Grove, California
10 Nov 15
oh that sounds good as Im a chocoholic and love my chocolatre so wikth yougurt I bet it is yu mmy. You are the gal wity the rabbits s anmd other pets used to be on bb too? right crystal on facebook? hi hatley here

• Toronto, Ontario
10 Nov 15
Yes, that would be me! I was on BB but found it wasn't exciting and everyone left.

• United States
10 Nov 15
I have seen some various flavors of these, but not really wanted to try them. You deserve a treat from time to time.

• Toronto, Ontario
10 Nov 15
I have never seen them but today I was why not try them. Normally I wouldn't as I don't usually like vanilla yogurt. I got them for lunches for work as it's more a healthier on the run type snack.

• United States
10 Nov 15
buying new items to try them can be tricky because sometimes you pay for the item and spend good money and then you don't like it and its just wasted money and you want to kick yourself when you think later I should have just got what I know you like. But hey you won't know if you don't try right.