Phone Batteries - Latest Knowledge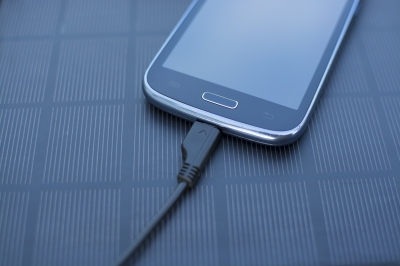 China
November 12, 2015 2:59am CST
After a conversation with one of my co-workers and checking around, I was shocked that they are not so updated as far as their batteries inside their mobile smartphones are concern. So, I thought I'd better keep you all updated at the same time. It seems like there already some things that we used to do in the past is no longer impractical or needed any more today as far as the latest smartphones are concern. Here are some useful ones: 1. Charging before first use This is no longer necessary since manufacturers have already prep the phones to have at least 70% battery to allow you to use the phone immediately without charging or having the need to calibrate as with the old nickel cadium batteries. 2. Overcharging risk With the new batteries characteristics, we no longer need to be concern with overcharging if we leave the phone on charge for the entire night. Instead, we are encouraged to charge it as and when it is necessary so that you can use it at optimum charged levels or not run out of "juice". So carry your travel charger around with you at all times since the batteries may run out sooner than as expected during heavy usage. 3. Draining the batteries to optimize lifespan and performance With the new lithium ions this is no longer correct, you can do this may be once every 2 - 3 months at most to "exercise" the batteries but never do it ever too often or you might just end up destroying the battery at the end of the day. 4. Safety first I don't know about you but I have to ask my colleagues to unplug their smartphones when they have an incoming call while charging their phones. I may be a paranoid here but with those fatal accidents happening with iPhone 5, I feel we can always afford to unplug it for a few minutes of chat than risk loosing one's life with the phone still plugged and charging. Check out the article if you still have any other doubts or share some useful tips if you have any. ( Image courtesy of adamr. at FreeDigitalPhotos.net) http://www.cnet.com/how-to/true-or-false-battery-myths-that-need-to-die/
6 responses

• Exeter, England
12 Nov 15
I once saw an article about charging your phone under a pillow and it catching fire - does anyone know if that's the case? I never charge my phone over night just in case.

• Exeter, England
12 Nov 15
@Asylum
True - I just don't like the idea of not catching it before it is too late, especially with small children in the house.

• Manchester, England
12 Nov 15
@djgarner86
Why would someone charge the mobile under a pillow in the first place? Mine is placed on charge every night, but I place it on a small bedside table.




• Manchester, England
12 Nov 15
When I acquire a new mobile I always make use of it immediately, although I do charge it at the same time. My mobile is left on charge every night and very rarely runs down, but I have no concern in respect of answering a call while on charge.

• China
13 Nov 15
@Asylum
You are simply playing with chances even though you may have established facts, Well, let me say here don't say I didn't tell you because I've seen electrocution taking place despite having trip fuses. Your knowledge may be there but there are factors we cannot see or control.


• Philippines
14 Nov 15
Thannk you for informing us about those things about the batteries of our phone . I was thinking that to be able to charge the phone the batteries must at least be at 25%

• Philippines
17 Nov 15
@artemeis
That's why i avoid my batteries to be fully drained .


• Bandar Lampung, Indonesia
12 Nov 15
Good tips. In theory you cannot drain completely a Li-Ion battery with a new phone/laptop, as they will shut down before : when a phone tells that it is 0% charged, the battery is still at 10/15%. Like you wrote, draining a Li-Ion battery completely kills the battery. It is also always better to use the original charger than another one : I damaged the battery of an old Samsung mp4 player by using a fast charger (5V 1 A) instead of its own slow charger (5V 200 mA). Apple said that the iPhone 5 exploded because it was not charged with the original Apple charger, and it is not impossible.

• Asansol, India
3 Dec 17
Thank you for this insightful post. Batteries have many harmful effects too. Overcharging is a risk . Also some phones like mine lose charge quickly.