What does "bite me" mean?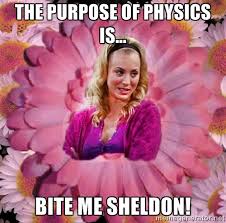 Guangzhou, China
3 responses

• Switzerland
12 Nov 15
English is also a foreign language for me, but I see that
@PhredWreck
has the answer to your question.

• Northampton, England
12 Nov 15
@youless
Let me just point out that it's not English - it's Americanish. Nobody says this in the UK.


• China
13 Nov 15
Maybe Bite me is similar to "annoy me ",a spoken language,for example " What is biting you ?" However I can't watch the English film with no Chinese subtitles.

• China
14 Nov 15
@youless
Okay! I will find time to watch it .

• United States
12 Nov 15
My kids always say that to me.Then I realized from the Big Bang.At first I was a little peeved and then learn what this was all about.