Will you buy a sim card when you travel abroad?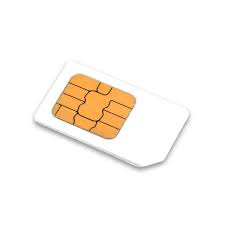 Guangzhou, China
November 12, 2015 8:13am CST
Usually I will buy a local sim card when I go abroad. Since I really get online all the time when I am abroad. As I need the internet connection to help me in maps, translation and so on. There is an exception. When we were in Singapore, we didn't buy a sim card as they mainly in English. Besides, the local signs are clear. The public traffic is convenient. If I really didn't know the road, I could ask anybody in the street.
6 responses

• France
12 Nov 15
It is not always easy to buy a sim card for a foreigner, and in many EEC countries if you have not a local address you cannot get a sim card. My provider has an agreement with FON, I can connect with wi-fi in many countries for free, and I use Skype+a Skype phone number for my calls. For GPS, I use an app with offline maps.

• France
12 Nov 15
@youless
It depends of the local law. Mine is strict, but it is possible to buy international sim cards here. They offer you to buy a local phone number in another country, and the price of a call is the same from any country. They are expensive and less interesting than a wifi+Skype solution in my opinion...


• Malaysia
12 Nov 15
I often buy local sim card when i find it cheaper than my service provider roaming rate..Luckily nowadays they offer a flat rate for unlimited data world wide. Most of us always need to stay connected online when we travel for lots of purpose especially that now we can make calls with the internet.


• Exeter, England
12 Nov 15
It is a good idea to get one in the country you are visiting or check before you leave and see if you can buy and travel bundles for your current phone for the destination you are travelling too

• Exeter, England
12 Nov 15
@youless
You could always use skype or something if you can get online to make a call

• Guangzhou, China
12 Nov 15
@djgarner86
Yes, I have installed quite a lot of apps like Skype in case one of them can't work.

• Indonesia
12 Nov 15
To me, buying a loval simcard is simply for the purpose of communication and keeping oneself informed of the current news. Like cairalyssa said, we now can make calls with the internet.