Meeting Hillary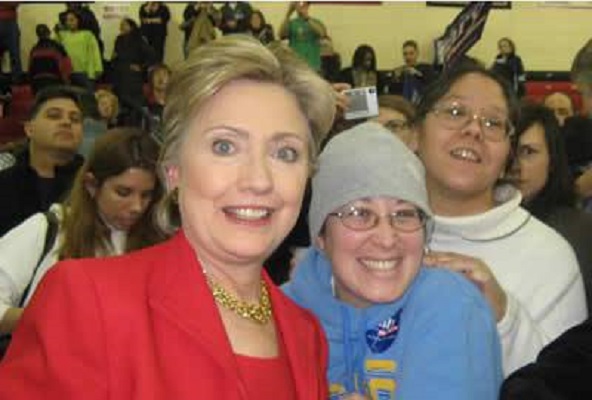 Newton, North Carolina
November 13, 2015 5:18pm CST
The week before I met Bill Clinton, I met Hillary, it was exciting. Little did I know that a week later I would meet her husband. Not so much her husband, but a President of the USA. I never dreamed that I would ever meet a president! It was January in Ohio and she was campaigning in Huber Heights, Ohio. It was soooo cold and we stood in line forever, that line was at least a mile long waiting to get into the school. When we finally got inside, we were seated in a special area. My boyfriend at the time was disabled, from sight loss due to diabetes. So we were seated up front. The governor of Ohio was there, too, and s state representative. When she completed her speech, I walked over to her to shake her hand and asked if I could have a picture taken with her. As we were posing, my niece saw us and said, Picture?, and popped up between us, which explains the big, shocked eyes on Hillary! My niece remembers if differently, though. She said that she was posing and I popped in the picture. I totally do no remember it that way. I am 100% sure my version is correct! Have you ever met a politician?
3 responses

• Boise, Idaho
14 Nov 15
I remember one came to the house once. Actually knocked on our door. Wasn't real impressed. He was nice enough and all but nothing more. I would like to meet the Clintons. He is the last president I voted for and haven't liked any since. I may vote for Hillary if she is a candidate.

• Newton, North Carolina
14 Nov 15
Hillary hired a Monsanto lobbyist for her campaign manager. She lost my vote when she did that.

• Northampton, England
13 Nov 15
Ever met a politician? Not one as significant as a Clinton.

• United States
25 May 16
I've never met a politician before. Amazing that you got a picture with her!