Food Illusions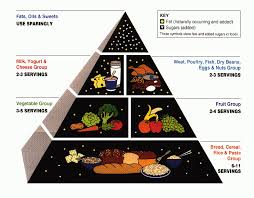 Saco, Maine
November 14, 2015 7:28am CST
In an effort to cut calories, I've sometimes tried reduced-calorie products. But more often than not, I end up not liking them, because flavor as been sacrificed along with some of the fat. It's a well-known fact in the cooking world that most of the flavor in foods, particularly meats, is found in the fat. So that the less there is of it, the more the taste will suffer. While out shopping recently, I noticed some low-fat cheese as well as cheeses that contain so few real ingredients that they don't even qualify as cheese. To me, adding a slice of this to a sandwich or a bit to a casserole simply gives the illusion of cheese. It still contains calories, but has no flavor at all, or else taste very salty, which is no substitute for the creamy tangy goodness of real cheese. So why bother? The bottom line is still to choose from whole foods, which means real butter, real cheese, and meats that have just enough fat to keep them moist and flavorful. If you've ever tried non-fat cottage cheese, sour cream, or cream cheese, you know how terrible they taste. So to me, they are a waste of money as well. My goal is to enjoy foods to their fullest and just watch my portion size. It's working for me so far. I'd rather enjoy a slice of real American cheese rather than suffer through the same size portion of cheese food product that tastes like white glue. Weight management doesn't have to be boring as long as we don't deprive ourselves of the pleasure of the taste of really good food consumed in moderation.
9 responses


• Bunbury, Australia
16 Nov 15
We have reduced our portions a lot compared to some years ago.

• Bunbury, Australia
19 Nov 15
@LadyDuck
We were probably a lot more active then and maybe our metabolism has changed a bit as we've aged.


• Bunbury, Australia
16 Nov 15
We've gradually cut down our portion size and I take care to eat really slowly so that I get full enjoyment for the smaller portions. Then I don't mind if I lash out occasionally and spoil myself with something I shouldn't have.

• Saco, Maine
18 Nov 15
@JudyEv
Ice cream has always been my downfall. But I found that, if I control ALL my portions, I can still enjoy it. And after eating two decent meals early in the day, I sometimes enjoy the ice cream alone as supper. :-)

• Bunbury, Australia
19 Nov 15
@Raelove
If it's stinking hot and I'm not hungry I'll have a banana and ice-cream for lunch. With a husband that like regular 'proper' meals, it's hard to get away with a 'non-meal'. When he was away for six weeks, I mostly ate when I was hungry.


• Boston, Massachusetts
14 Nov 15
I agree with you, but years ago I did eat all those disgusting pieces of plastic that they call non-fat cheese and the twigs and pebbles they call cereal, etc. And I can say that you can get used to them, and even look forward to them. But there isn't much point to eating things that are just chemicals masquerading as food. It's much better to eat real food, because real life demands it. Eating all the weird substitutes doesn't make for a happy life.

• Bunbury, Australia
16 Nov 15
@Rollo1
It's the 'chemicals masquerading as food' bit that puts me off the low-calorie stuff.

• United States
14 Nov 15
If you eat say low calorie salad dressing long enough you get used to i. I can't eat some of the regular dressing now, they seem so heavy.

• Bunbury, Australia
16 Nov 15
We went on to low-fat milk when Vince was diagnosed with Type 2 diabetes although we weren't really happy about it. Now we find the full cream too creamy.

• India
14 Nov 15
Good point
@Raelove
,It is better to have small portions of good food than suffering bigger quantities of tasteless food just to watch weight.

• Singapore
14 Nov 15
I do not like those so-called healthier version. When I drink milk, I drink full cream milk. When I eat ice cream, I eat the normal ice-cream. I rather have less than to buy those healthier version. I still eat chicken skin, and I eat fats, but I do not have them all the time.

• Saco, Maine
14 Nov 15
Exactly. Consuming flavorless calories is just plain dumb to me. I'd rather eat less real ice cream and enjoy it rather than frozen yogurt, which I can't stand. And in the end, the yogurt has as many calories as the real thing.

• United States
14 Nov 15
You do what you want.Eat what you want.As I know you are an adult and know what is good for you. But I do not eat chicken skin or fat.My stomach cannot tolerate this.






• United Kingdom
14 Nov 15
I agree those diet foods are a waste of time and money. They taste of nothing, do not fill you up and cost a lot more than regular food. You are doing a great job by just watching what you are eating.