Is it sun rising or setting?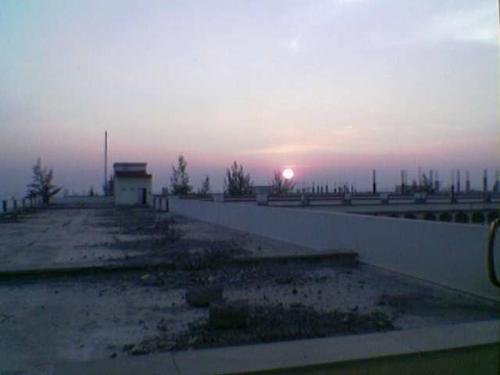 India
November 24, 2006 1:39am CST
Here is another pic for my friends..can U guess whether the its sun rise or setting in the picture?
5 responses

• India
3 Dec 06
This beautiful and artistic photograph is of a sunrise scene . The light mist and the pinkness in the sky adjacent to suggest that the sun is rising . Whether I have been right or wrong , the photograpg is an artistic work . I want to know from ishavasyam whether it was his own .

• India
3 Dec 06
Hello..Thank U so much for ur profuse praise.Yes..I m proud to be the one who photographed this one.Yes..it is sun rise only..taken from the window of my guest house..recently during my business tour.U get the best response for ur appreciation of the art.Thanks.

• India
16 Dec 06
ishavasyam , thanks for marking mine as the best response .But one thing - be careful from flatterer. If you have marked me best responder only for praising your work ,then you are vulnerable . Someone may win you over by just flattering you , ha ha ha . Don't mind isha . I was just joking .

• India
18 Dec 06
Yeah I got the point..dont worry ..my defence mechanism is up...thanks for this live interaction...keep it up.


• India
3 Dec 06
Hello..this time ur intuition is quite right.Its a pic of sunrise only.

• Romania
6 Jan 07
It's the sunrise because the sky has warmer color at sunset.