Happy Un-Birthday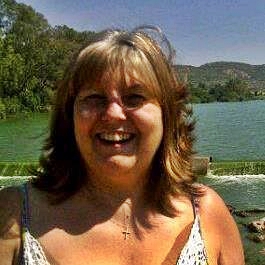 South Africa
November 15, 2015 3:31am CST
Today I am celebrating my happy Un-birthday of being 55 years , 364 days, 2 hours, and fifteen minutes old by having Lunch with my Children. The favorite thing in my life is having my children around me, their diversities and their colourful characters make a lunch almost as good as an Oscar winning movie. I started early, preparing on this sweltering hot morning, as the rain is obviously aloof, in the making of some of my key dishes for the lunch . . . which brought back so many memories from where each one found its place into my kitchen and my recipe book. My mother-in-law entrusted me with her wonderful KENWOOD CHEF, which has made my tasks as a cooking mother very easy. Cole-slaw made from a recipe given to me from the Head Cook at the prestige school Bloemfontein, the creamy butternut mash from my Mom, the Boereboontjies like ouma, the crust-less Milktart from the Fabulous Scout Book Ross Luce gave me, baked in my Le Creuset bowl, the Pineapple Cream Cake taken from Theresa Teresa Schultz 's recent post, Ice cold R&R drinks introduced to me by my cousin. Roasted Chicken made only the way WOOLWORTH'S know how, and TA DA - an Un-birthday feast of legacies. Bon Apetit! What more could a mother want on a SUNDAY? Maybe a swim with my grandsons - YES!!
8 responses


• Switzerland
15 Nov 15
A very Happy Un-Birthday to you (and Happy Birthday). I do not know how would I do without my Le Creuset Dutch Oven, my favorite cooking tool. And now a song for you Lany.

The celebration that lasts 364 days!


• Centralia, Missouri
15 Nov 15
so what is an un birthday?

• Centralia, Missouri
16 Nov 15
@Inlemay
hmm, Happy unbirthday to me! I shall celebrate with new gloves.

• Northampton, England
15 Nov 15
The old Kenwood chef food processor was a classic. We have one and lots of 'spare bits' from the previous one that my husband burned out trying to make bread.

• United States
16 Nov 15
A swim sounds lovely. A very merry unbirthday to you.


• United States
15 Nov 15
Well, Happy un-Birthday to you. The foods sound delicious.