Laws on 'illegal' drugs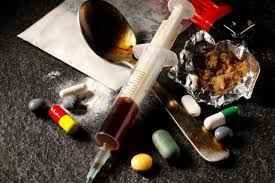 Colchester, England
November 15, 2015 10:34am CST
Where do you stand on this topic? I find it quite a tough discussion to be honest. I know as a former drug user my opinion may seem slightly biased, but i try to be as fair as i think i can be. To start with, i'm from England (we haven't even legalised cannabis here yet) and i would like to make it clear the from the ages of 13-24 i tried, tested and sad to say somewhat abused most drugs i could get my hands on, but from 24 i met my beautiful wife and we had our first child and all i do now is drink and smoke tobacco. That being said i still find this quite an important issue, especially with all the cartel and drug barrons who ultimately end up stinking rich because of other peoples habbits and addictions. In my personal opinion, if governments were smart enough to just say right, if we legalise all narcotics for a start we can control the purity thus lessening the dangers people face taking drugs not knowing what they really are or where they have come from (my friend Carl, 28 died 3 months ago due to a batch of dodgy gear) which for a start would make general drug-taking a lot safer. Secondly, it's in their best interests really, living in one of the highest taxed countries in the world i hate paying tax in any form, but legalization would give them an extra income which, you would hope would help solve problems but knowing politicans probably just make them richer so i know i slightly contradict myself there but at least if drugs were commercially available it would reduce the number of people buy them from 'illegal' sources which is effectively funding terrorism and nasty militant groups. Also, from my own experience, because from such a young age we are told 'drugs are bad' and 'don't take drugs' i find this to somewhat be like reverse psychology, a lot of people out there are told these things and just think 'well, i'm not gonna do what i'm told' so i think if there were commerically available it gives people more of a choice if they really want to be doing this, alcohol is legal and not everyone out there is an alcoholic, some people dont even drink! I know a lot of you will probably say, uhh, drugs are bad for you why the f*ck would you take them anyway, but the harsh reality of life is people do take drugs, quite a lot of people all over the world and you can't ignore that the so called 'war on drugs' is a global problem. Thoughts, reactions and feedback greatly appricated. Peace. Sam x
2 responses

• Lucknow, India
15 Nov 15
Even if the laws are there, people make them illegally anyway and traffic them!!! The punishment needs to be harsher!! Laws an be broken easily, but if a punishment is shown to the public, it may decrease some numbers!!!


• Lucknow, India
15 Nov 15
@SamJest
This is what the main catch is!! If it was legal, I am sure it wouldnt have been in so much demand because then no one would have been earning senseless money by making it!! The illegal market pumps it and people buy it!!

• Lucknow, India
15 Nov 15
@SamJest
Well, all I can say, there are a lot of 'Heisenbergs' out there who use the 'Jesse's' to move ahead! I hope you get the reference that I used!!

• Oxford, England
18 Nov 15
I like your point about the psychology of deterrence and the young!