Bright and beautiful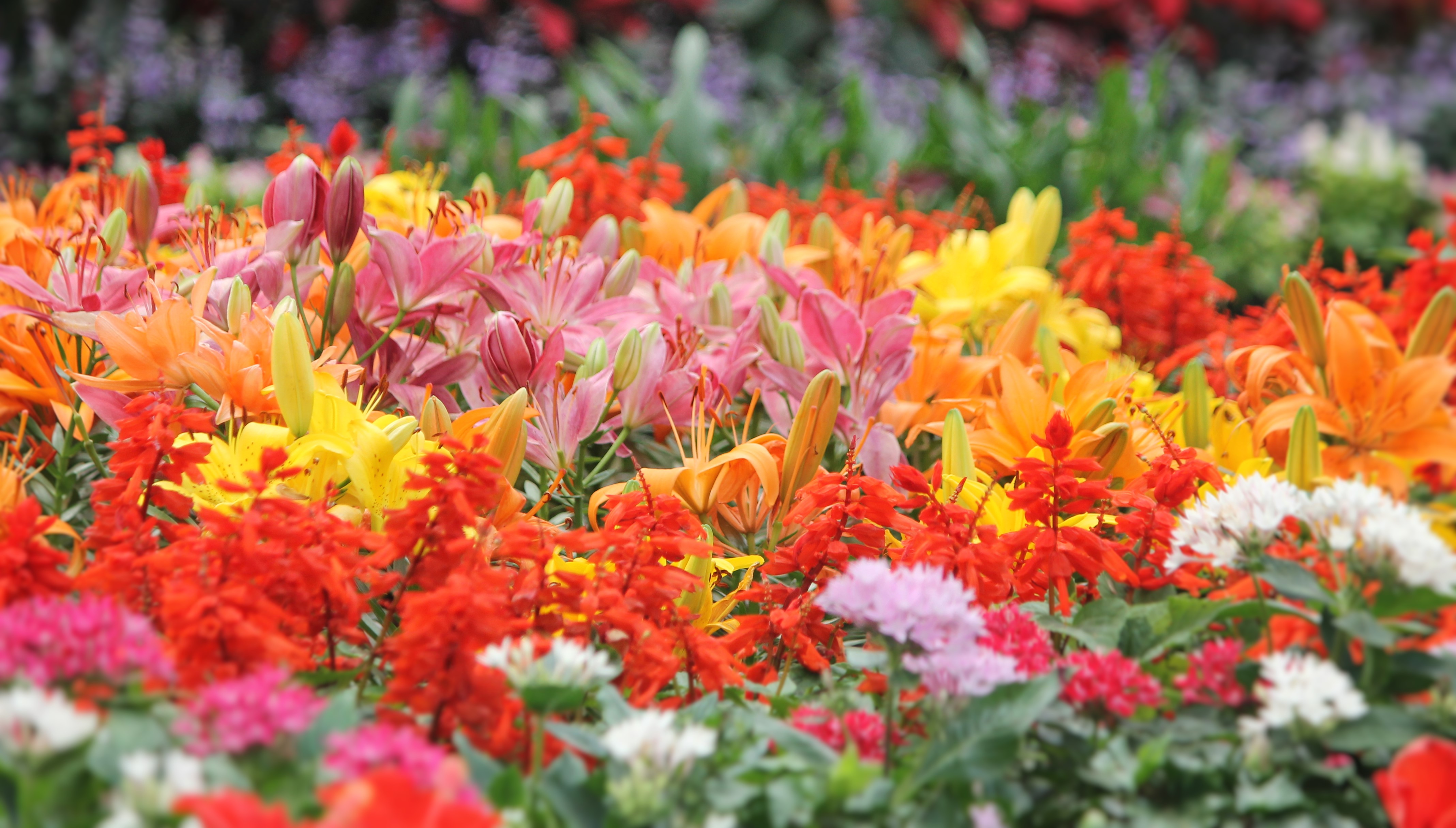 November 16, 2015 7:04am CST
Things around us are neither bright nor beautiful. The news is mostly bad around the world. While I pray and feel the same emotions I hope we do not dwell on them. Here is something bright and beautiful for you.. I took a picture of these flowers at the green house yesterday. Hope you like them. Have a lovely day.
10 responses


•
16 Nov 15
@Rollo1
Yes, I agree with you totally.. Watching the dreadful turn of events in Beirut and Paris makes me feel sick to the core. I really need to switch off the TV. However, the focus here seems to be more on the B site which is even more sickening.

• Philippines
17 Nov 15
@sofssu
it will eventually die down because the site is gone.

•
17 Nov 15
@hereandthere
It has too.. but why does every single person write on the same subject.. It boring to respond and write the same thing over and over again.. do you see my point.



• Alicante, Spain
16 Nov 15
Thats a nice photo...those flowers would brighten anyones day.... I havd stopped watching coverage of it now.... like I said in my post... if this event causes fear and anxiety then they are continuing to win by the fact that people are hostages to fear....

prayer and positive meditation for the people of france is thd best thing you can do.... and don't listen to any more news coverage....


•
17 Nov 15
@sueznewz2
Absolutely.. I have shut off my TV .. Its only prayers and good thoughts for me. I am glad you like the picture.


• Philippines
16 Nov 15
Very lovely! Thank you for sharing something bright and beautiful today! Indeed the news around are bad but we need not spoil our day. We can always pray and trust God is always in control. The beautiful things around will be of great help to brighten up our day.




• Centralia, Missouri
16 Nov 15
I have a day off, a little outside the budget earned monies to spend on Christmas (yay!), and am going to treat myself to gloves. I found some bright for my day.

•
16 Nov 15
@Jessicalynnt
I am happy for you.. sometimes we need a treat for ourselves. I hope you find something your really like. Enjoy your holiday.

• Centralia, Missouri
16 Nov 15
@sofssu
I shall report back later! lol



• India
3 Dec 15
its look really beautiful and flowers and plants are that thing that if you see them you feel joy and happiness,some are that kind that if you look at them once then you just seeing them and you forget everything.its good if someone have flowers in house who also one kind of motivation.

•
4 Dec 15
@birjudanak
I love flowers it never fails to brighten up my day.

• India
4 Dec 15
@sofssu
yes its nice thing i even seen in tv then i like to enjoy them because they look so beautiful and give some inspiration and like to do good work.

• Roseburg, Oregon
16 Nov 15
It is kind of scarey with what is going on in France. now there is threats against the USA.