A pleasant surprise this past Sunday!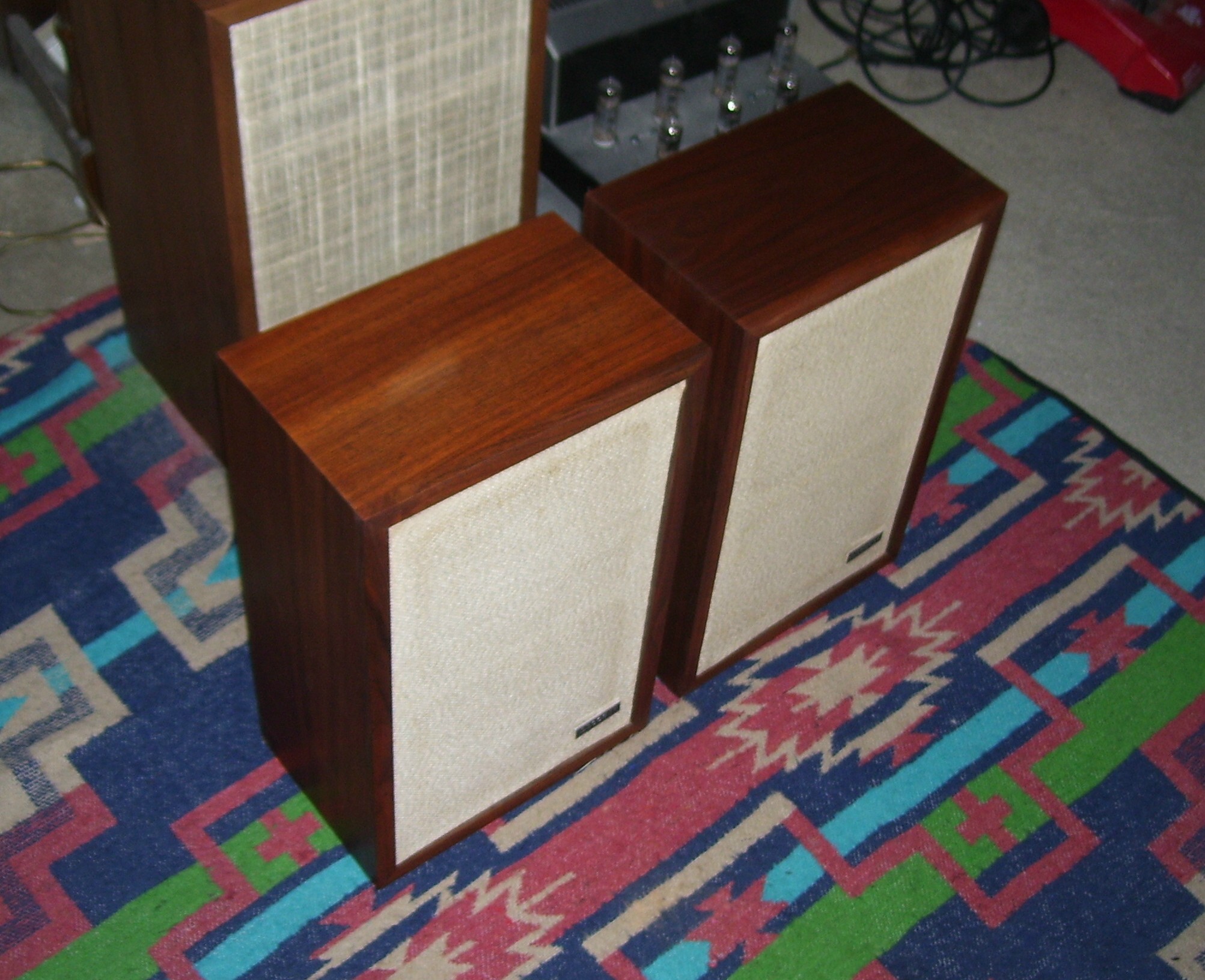 Walnut Creek, California
November 17, 2015 12:30pm CST
This past Sunday, a woman came over to look at a single KLH 17 vintage loudspeaker I had restored and was selling for $40. While looking over my gear, she fell in love with a pair of late 1960s Scott speakers that I hadn't quite finished restoring. I told her I could have them done in half-an-hour. She went off to get some lunch, and I finished them up while she was gone. I sold them to her for only $60, a good deal for her, and no problem for me, as I got them (in ugly but functional condition) for virtually nothing. I'll attach a picture of the little Scotts--clad in real dark walnut veneer, as most speakers of the 1960s were.
6 responses


• Jakarta, Indonesia
24 May 16
@LadyDuck
I think it is good, definitely heard his voice strong and tasty ... good success ... always


• Bunbury, Australia
18 Nov 15
That's good isn't it? We had someone come to pick up a marble cake-decorating lazy susan. She ended up buying several other items which we were trying to get rid of.


• United States
17 Nov 15
I remember them very well.Had similar ones in my hey days


• Dallas, Texas
17 Nov 15
I bet these speakers are not made of that terrible composite material that Radio Shack puts in their Optimus line. I had to throw away 4 speakers I once paid 5 hundred bucks for due to the speaker's just rotting away!