Suggestions Welcome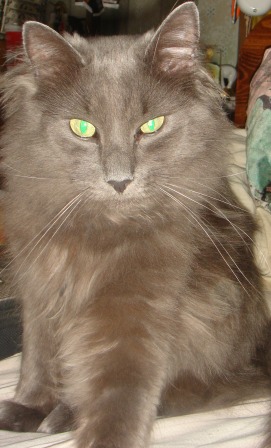 Daytona Beach, Florida
November 17, 2015 1:15pm CST
Since I have lost so much time and been away from you all for so long. While I am trying to catch up with everything this week I just wanted to say to all of you who do give suggestions – this week they are most welcome for me. This way I won't miss the important things and at least I will know which conversations are the hottest. Of course I will read and comment as much as I can taking it from discussions. I am back and eager to go and I will figure out this week how I can get on here much more often. I've added a picture of our cat Sid just to make you smile.
4 responses


• United States
17 Nov 15
The picture of Sid does make me smile.


• Daytona Beach, Florida
22 Feb 16
@Bluedoll
since I posted this I get about three suggestions on the average. Before this post I got quite a few but as more people started interacting there are people who say it takes too long to find the person or persons they want to suggest something to so that leaves me a couple of people who usually suggest to me and keep me aware of the latest news.


• Canada
23 Feb 16
Sorry. Not sure I understand. Is this about tagging?
@RasmaSandra

• Canada
29 Feb 16
@RasmaSandra
From what I can see it works the same. Test it out now it should do what you want I think.

• Greencastle, Indiana
26 Nov 15
what a AWESOME looking cat you have there, them EYES just pierce right through you I'm one that don't mind sending suggestions to you are we friends where I can?

• Daytona Beach, Florida
30 Nov 15
@sugartoes
I believe I follow you. My cat Sid is a handsome adopted boy and just a real darling cat. At present he is 10.

• Greencastle, Indiana
30 Nov 15
@RasmaSandra
I hit the follow tab on you as well so now we can follow each other that is ONE AWESOME cat you have there