Anonymous Goes After ISIS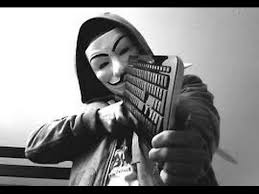 Kingston, Jamaica
November 18, 2015 6:09pm CST
Anonymous is no-one. Most hacker groups have some kind of structure. Anonymous is anarchic by design. No head, no command structure. "Anons", as they call themselves, will act to stop anything that's particularly outside their ethics. Since the November 13 attacks in Paris, Anonymous directed its members to target ISIS with renewed vigour under the mantle of Operation Paris (#OpParis). It's not the first time Anonymous has attacked ISIS. It did so after the Charlie Hebdo bombing. But now it has "declared war". Anonymous vowed to "track down the members of the terrorist group responsible for these attacks" and claims it has been responsible for the removal of more than 5,500 Twitter accounts related to the militant group. Anonymous' goal is to expose ISIS, and "will do all that is necessary to end their actions... expect a total mobilisation on our part". Let's see if they can be more effective than the world powers.
2 responses

• Bunbury, Australia
19 Nov 15
Wouldn't it be great if they were successful? Or even if they help in keeping these thugs a little less active.

• Malaysia
20 Nov 15
It's good that Anonymous is doing something to fight ISIS but I wonder whether their actions will backfire. According to one website, Anonymous' attacks will only make the group more vigilant and cleverer at encrypting whatever they're doing online. I think what Anonymous can do is to just identify the culprits and let the authorities take action.