Which is your most memorable moment in any movie??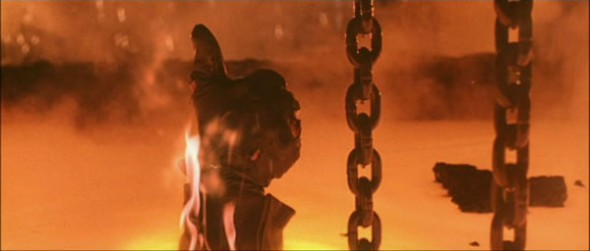 Lucknow, India
November 18, 2015 11:36pm CST
For me, it is Terminator 2: Judgement Day!! The scene at the end when Arnold asks Furlong(John connor) to lower him, and he starts crying, and then Arnold says, "Now I now why you humans cry" Gets on the hook, and goes down into the molten steel giving a thumbs up!! This movie is my all time favorite and this moment is my most memorable moment!! So, tell me, which movie(s) moment(s) is(are) something that always brings back a beautiful feeling in your mind??
5 responses


• Lucknow, India
19 Nov 15
An excellent moment indeed!!

•
19 Nov 15

• United States
20 Nov 15
One movie from long ago that I always thought was gripping was Marlon Brando in On the Waterfront when he says "I could have been somebody. I could have been a contender." Oh and yes, Jerry Maguire the famous line "YOu had me at Hello."

• Lucknow, India
20 Nov 15
I admire your taste in movies!!!

• United States
19 Nov 15
I love two movies to pieces. That would be dirty dancing and pretty woman. Both shows I love love love the ending and on pretty woman I love how robert took a street walker and made her his woman.

• Lucknow, India
19 Nov 15
Pretty woman was a beautiful movie!! totally agree with you!! Any particular dialogue that you loved?? (Can be from any movie)

• India
20 Nov 15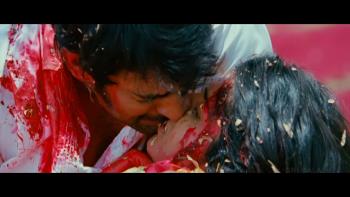 my was telugu movie Rebel in it when Stephan-robert killed prabhas girlfriend and just at that moment he is crying and kiss on lips because its her wish but prabhas not do that before so at that time i also cry because its very painful when we love someone who die. you can see in image.

• Banks, Oregon
19 Nov 15
That is one of the most memorable moment for me too. I also love on Rocky, where Rocky says hey yo Adrian, we did it.

• Lucknow, India
19 Nov 15
Oh yes !! Rocky!! That music in Rocky is also one of my fav music!!