My pigeon is growing day by day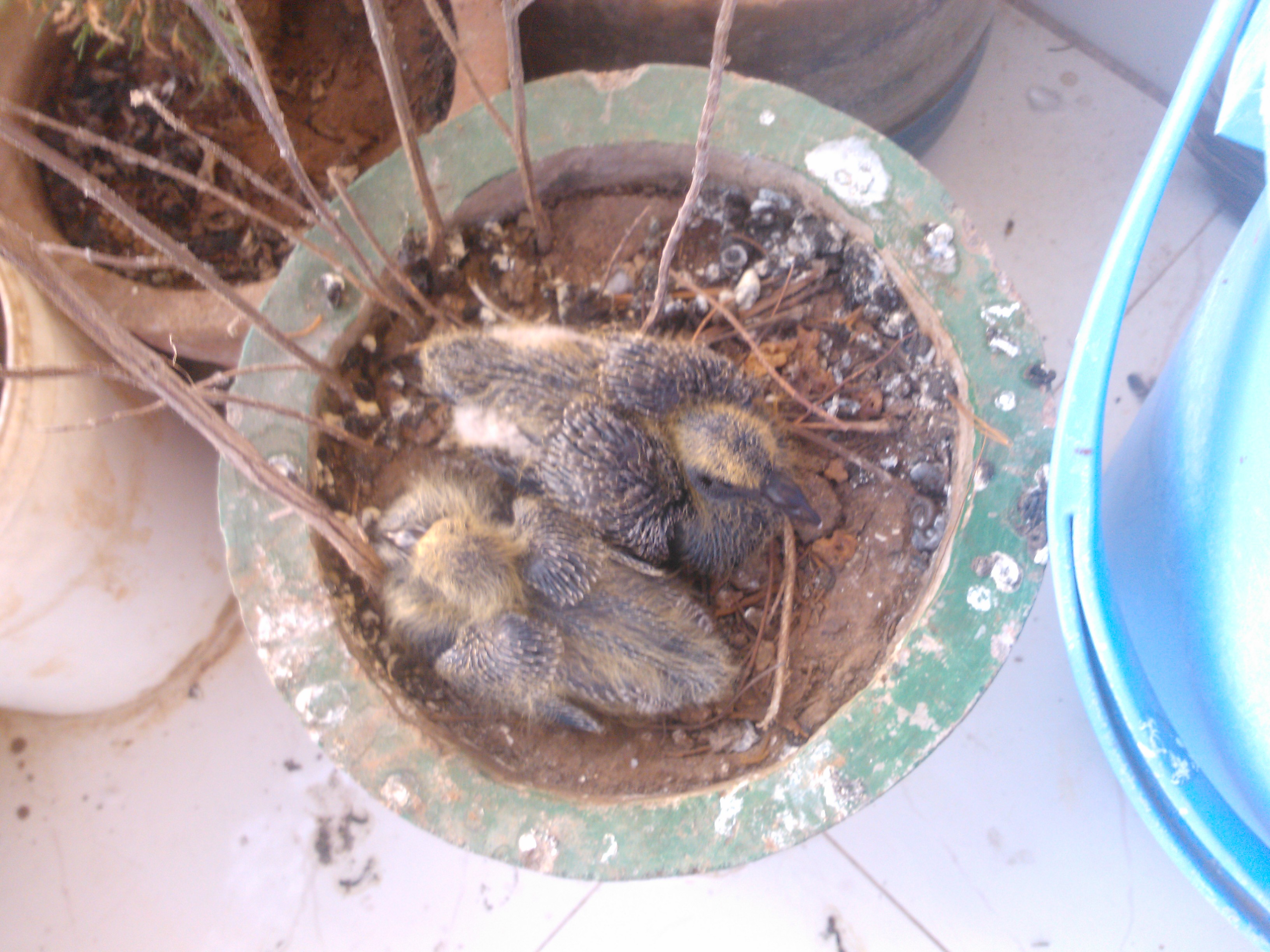 India
November 19, 2015 3:24am CST
a month ago, Pigeon gave 2 egg in our balcony, I allowed them to grow & observed them through out. I saw hatching of eggs, caring of mother pigeon towards their babies, feeding them, giving them love and compassion, training them bird-like manoeuvre. Today is a special day for me, the first pigeon took off its maiden flight. Its so amazing!!
4 responses

• Indonesia
20 Nov 15
Hmmm..They are nice bird. I love have pet, but I have to postpone it, because I have 2 years daughter and I worry with her health if I have pet now...Congrats!

• India
20 Nov 15
sorry, but it is not like a pet thing ....pets are usually cared by and sometimes caged or trapped by us...but in my case i just allow the bird to have some space in my balcony and lay her eggs and grow her babies...

• Indonesia
20 Nov 15
@hema7213
Oh...I see. Sorry I do not know that. I think it is amazing moment when the bird come to your balcony and lay her eggs...I think you will love them...

• India
20 Nov 15
@srisahara
yes her both babies are completely grown now and it is been 1 month i am watching them growing day by day...it is really amazing feeling


• Hyderabad, India
20 Nov 15
It must be a good day for you....keep a record of incidents..with date..It is a thrilling experience to read when one feels lonely....

• India
20 Nov 15
okay i will give you the updates day by day....why you are feeling lonely ???? and by the way welcome to mylot....


• India
20 Nov 15
i totally saw how the egg broke and how small babies of pigeon look like and how their feather grow ( see the above pic you will find dotted lines over them) and how they turn into a feathery bird....

• United States
19 Nov 15
That is very wonderful being able to see them grow like that. I used to have a birdhouse where you could see inside and watch them grow but I lost it the last time I moved.

• India
20 Nov 15
this is really sad to hear that you lost a birdhouse of your own.... i am very happy to see how a bird is actaully grow