Are you looking forward to Black Friday?

Mechanicsburg, Pennsylvania
November 19, 2015 3:48pm CST
I have to say I've never quite understood the Black Friday phenomenon. I get it that there are some real bargains offered on the day after Thanksgiving that may not be available later. But is it really worth it to brave crushing crowds, and a lot of bad behavior, to save a few dollars? I can't imagine myself getting up early on Black Friday morning and rushing off to a store trying to take advantage of the "Door Buster Special." What I'd save in money I'd almost certainly lose in aggravation!
10 responses

• United States
20 Nov 15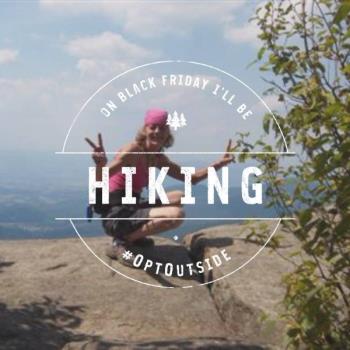 Black Friday is dying. You can get the same deals online and not just on Cyber Monday either (another marketing ploy). Plus buyer beware. Those blockbuster deals on electronics? Most are off brands with poor reps.

• United States
20 Nov 15
I am looking forward to Black Friday. But my mother and I won't be going out at 4 am though. It's the only time I can get my Christmas shopping done.

• United States
20 Nov 15
@RonElFran
I used to work in retail year ago and I guess you could say I learned to dread Black Friday. I stay away from the stores on that day.

• Boise, Idaho
20 Nov 15
I look forward to it being over. If I wanted to buy something I would go to my favorite store/site and do so. I wouldn't wait until the rush on Freaky Friday.


• United States
19 Nov 15
I usually don't get a chance to go. If there was time and some good deals I would consider doing it.

• Vancouver, Washington
19 Nov 15
Crowds are the busiest on black Friday I think there should be some limits if you can't handle the crowds maybe check online websites see if you can handle things from there.

• United States
19 Nov 15
Black Friday is going to be pretty much just another day for me. I'll be going to work at 5 AM as usual, and I'll be getting off a few hours after the store opens so I won't have to deal with much of the madness. I'm planning to buy an Amazon Fire tablet, maybe two, because it's something I've been planning to get since the new line launched a few months ago. Our store happens to have them for the same price Amazon will be selling them for on Black Friday, and we have a lot in stock. Other than that, I'm not going to be buying anything. I get better deals on clearance stuff throughout the year than I do on things during Black Friday sales.