Celebrity Look-A-Like

Singapore, Singapore
November 19, 2015 6:39pm CST
I know a lot of us knew someone that is look similarly with famous celebrities. Or maybe people telling you that you really resembles with some Hollywood/Bollywood/Local actors/actress. Well, my husband was told by many people that he looks like John Lloyd Cruz (Philippine's well-known actor). Haha! You? C'mon blurt it out. Who do you think you look like?
11 responses

• Malaysia
20 Nov 15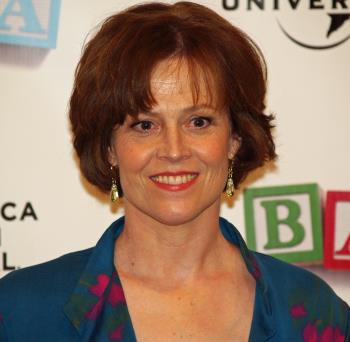 When I was younger, a friend of mine said I looked like Sigourney Weaver. Now, not so because I've aged and I'm not a rich celebrity that can spend money to look young. But, I'm proud to say that even when I'm pushing 50, I only have a few strands of gray hair which aren't noticeable at all and I have no crow's feet or wrinkles on my face. Perhaps, it's because I don't lead a stressful life. And I always take things easy and I don't smoke or drink.

• Malaysia
20 Nov 15
@wiLLmaH
Oow! You're making me blush. Sigourney Weaver is a beautiful woman. I may have her high cheekbones when I was younger. Now, I've put on a lot of weight and it shows on my face. You, on the other hand, reminds me of Fiona Xie. You know her? She's a Singaporean actress. Used to work for Mediacorp. I was just reading about her yesterday.


• Philippines
20 Nov 15
Wow, then your husband is good looking . Watch out for girls going after him then .

When i was younger , most would say i look like Jean Garcia . Then others said i sometimes look like Cherry Pie Picache .

Of course , i love the compliment .


• Philippines
20 Nov 15
@wiLLmaH
Wow, he is indeed good looking and with a semblance to John Lloyd . Better guard him well from those flirts who like married men .

• Philippines
20 Nov 15




• India
22 Nov 15
i am not look like anyone but one of my cousin is look like Bollywood actor anil kapoor and just because of like him my sister in law fall in love with him.right now they both love each other and they have one daughter.when i know this thing i laugh.

• India
24 Nov 15
@wiLLmaH
yes that why my sister in law fall in love and she is big fan of him.though their life is going well and love each other.

• Cagayan De Oro, Philippines
20 Nov 15
I was once a victim of a look alike somebody directly sat on my lap thinking that it was me her friend not met for many years.She was fat lady and I wasn't able to react thinking that she might get mad. When I asked her name and introduced my name, she felt so ashamed. I cannot almost breath her heaviness.


• United States
30 Nov 15
I don't think I look like any celebrity. However, when I was figure skating on public ice, A LOT of people I thought I was the latest Asian skater

. They either thought I was Kristi Yamaguchi, Michelle Kwan, Yuka Sato - oh brother and I really don't look like any of them. They thought just because I could skate, they assumed I was some Olympian skater - that was Asian. Can you believe I was asked for autographs with both kids and adults giving me a star struck look?


• United States
1 Dec 15
@wiLLmaH
Yes, but after a while it got completely annoying! People would not get out of my way or they would ask so many questions that I couldn't skate - and they would follow me even if I got off the ice. Not that I'm famous, but sometimes I can really understand why famous people just don't want to talk to people or run away from the cameras.



• Singapore, Singapore
24 Nov 15
@KnehKnah
Haha! you know po, if men can see that you can't live without them, they have the tendency that their confidence will skyrocket! My husband knew I can live without him and I can find another guy as easy as men can find a new women. haha

• Garden Grove, California
1 Dec 15
No Im just me and nobody looks like me but years but I w as in GreyHound station waiting for my bus, and a man in u niform grabbedme hugged and said Gracie you did co me." then he l,ooked again and apoligie but he showed me her picture and she looked like my twin. My maiden name then was Clark. He told me that her mom had named her last name after the man she had an affair wi5th Oscar H Clark oh my God my father. I told she is thenmy alf sister as Oscar H 'C lark is my father.My mom I do not think ever knew he had been unfaithful to her


• Laguna Woods, California
23 Nov 15
I have never been told I look like a famous star, but people often think they have already met me. It is weird!