want to see movie ????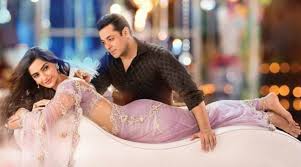 India
4 responses

• Pune, India
19 Mar 16
I am sad to say that movie was actually disappointing. I had huge huge expectations from Salman-Sooraj combination as I am huge admirer of Hum aapke Hai Koun !! But the movie did not have trademark Sooraj Barjatya emotional feel and the script and screenplay went haywire in second half. Although movie was enjoyable in bits and some scenes like Rajabhishek were really heart touching, but the story seemed too stretched. May be my expectation were too high, but I am sorry they could not create that magic that it promised.

• India
25 May 16
Don't get too much disappointed, Movies actually leaves a message behind.....just watch the movie AGAIN for understanding the message behind it....

• Pune, India
25 May 16
@hema7213
I got the message , that was pretty simple that brothers and sisters should not fight over money, as money is nothing compared to relationships. Again not saying movie was not good, but comparing the previous movies like Hum Aapke Hain Koun or Hum Saath saath hai, the movie did not connect emotionally to that level.

• India
22 Nov 15
That movie is awful i heard and there were more stipulations and hype generated for it when it got released

• India
23 Nov 15
i am glad finally i am able to see this movie on sunday with a special person

• United States
24 May 16
Who is the actress? Seems very young.

• India
25 May 16
It is Sonam Kapoor .....She is really awesome and fashion lover actress

• New Delhi, India
21 Nov 15
@hema7213
,Watch your favourite star and a movie with him as the hero.Enjoy.

• India
23 Nov 15
yes, i enjoyed watching it by eating popcorn in cinema

• New Delhi, India
23 Nov 15
@hema7213
Popcorn makes movies more interesting.