Princess has something to say--the Princess Diaries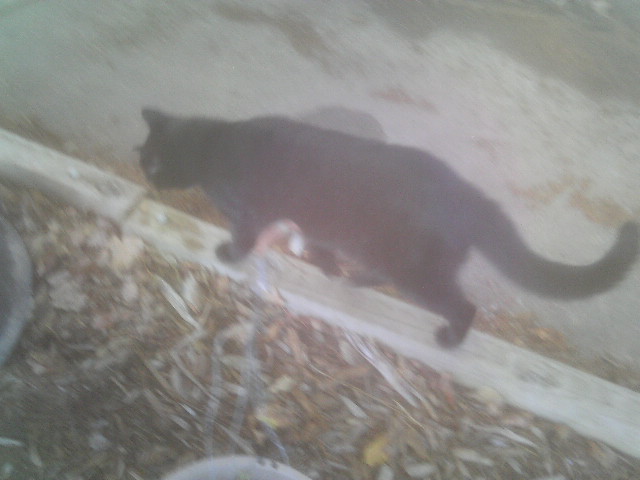 United States
November 21, 2015 3:11pm CST
I am a panther, a wild animal, a force of nature. Why does "Dad" think I need to come in when it is dark. Dark is my element, I am a black cat. He feels cold, but II wear a thick fur coat and I am warm. I have claws and I must keep them sharp. You never know when I shall have to slice something. The wind, well they say it was blowing about thirty miles per hour last night, and that was just right. It made me skitter and fly past the big tree and around the yard. I was checking for the Interloper, to growl and hiss and chase him away. You can tell he has a home, he too is sleek to be a stray. I want him to leave my home alone. I am the Princess. I will prove that, my throne will be Mom's pillow since she is at the light box again. I arrived in bed first, just after Dad and I will have the Queen's pillow all night.
8 responses

•
21 Nov 15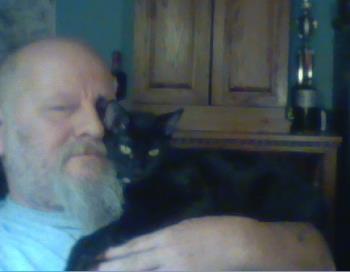 Scar says to tell you 'meow' and he will loan you his hallway doorjamb claw-sharpener if you need it

• United States
22 Nov 15
Meow right back to Scar. At this time the front porch step and the landscape timbers are great sharpeners, but will keep that doorjamb in mind. That cat lap blanket surely is pretty.

• United States
21 Nov 15
Hi Princess! It is Caturday once again.



• United States
22 Nov 15
Caturday it is. Oshy we have missed you lately.

• United States
22 Nov 15
@GardenGerty
Yes I am trying to get on here more GG. Just stuff with appts and son is all.

• United States
21 Nov 15
Our cat baby thinks that she is a princess too.

• United States
22 Nov 15
Oh, all kitties are princesses or queens, unless of course they are Kings.

• Green Bay, Wisconsin
21 Nov 15
Princess, I understand you want to be outside guarding the domain, but your dad wants you safe inside. Now, Princess you need to share the pillow with Mom.

• United States
22 Nov 15
Mom said this was the first time she did not wake up with a headache in a long time. I am sure I had something to do with it.


• United States
22 Nov 15
I have them outnumbered, no need to fight. I do have to ask for turkey though.

• Centralia, Missouri
21 Nov 15
lol! That was very cat, Princess of the night!

• United States
22 Nov 15
She does come, eventually, when Dad goes out and claps his hands loudly.


• United States
22 Nov 15
It has been over a week since I spoke up. Mom wanted a different picture.

• French Polynesia
22 Nov 15
That is a cute story. I am glad my cat only sleeps at the foot of my bed. I had one cat who only slept on my head. I had to throw him off all the time but he always came back.