my trust & my first love - MOTHER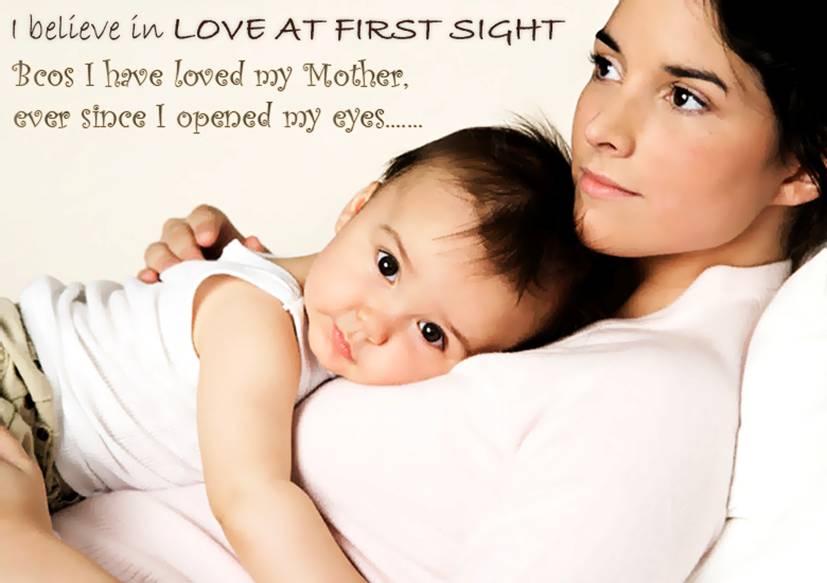 India
November 22, 2015 1:14am CST
for me and for everyone mother play important role in life,though we learn from school everything but before it we learn from mother how to walk,hoe to speak,how to wake up,how to seat.in fact she is also one teacher and learn only good thing without any cost.she always with us even we right or wrong.sometimes she shouted at us but it doesnt mean she not love us but she doing for us,she always waiting for us in midnight while we are out from home and even not take dinner because she thinking for us. as my way mother is all for me and my life cant imagine without her.when we are ill then she not move from front of us and always put her hand on head at that time we understand what important of mother.when she is sick they not show us her pain and doing routine work with burden. friends and family play important role but not more then mother. she scarifies lots of thing just for us but a that time we dont know about it and if we scarifies for them then said loudly so this is different between us.she is always find happiness for us but not for her.what ever condition she always think for you first then for other. the person who throw their parents out from home are most selfish person because she pain to much while put in stomach for 9 months.she always with them while child while become man or married and while they become old and do this thing i feel rally cry who dont think for once that they throw that person who learn them how to walk and how to speak and now they learn same thing to them.
4 responses

• United States
22 Nov 15
Yes, it is very true that for most a mother is a source of love and comfort. A mother will sacrifice even food for herself in order that her child will have. I am glad you have such a wonderful mother and that you show respect and love for her. It is good you will be there for her in her golden years.

• India
22 Nov 15
yes in this time i see lot of people kick off their parents who grown them just by saying from wife who feel burden for their husbands parents but not feel same burden for own parents.but they not understand that one day their son also get married and same situation come then realized.

• United States
22 Nov 15
@birjudanak
While it may be difficult, there usually is a way to care for them. My sister had my mother living with her until she passed. My son is constructing me an apartment in his home so I can live there and still have privacy. I am blessed to have such a son. My daughter wanted me to live with her but I did not like Maui where she lives. :)

• India
22 Nov 15
@dorianna
thats good all parents want this thing that their son ask them to live with them after hearing this all parents are happy and they not ask anything for it.you have such a nice child i hope all parents are as lucky as you.today you will proud on them and most happy person.


• United States
22 Nov 15
You should share this with your mother. What a beautiful tribute.

• India
23 Nov 15
She knew it because I express my self here and what t think and what I do so she also feel very proud.



• India
22 Nov 15
yes mam the person living with parents ARE MOST luckiest person and mom always caring you even you hurt her but she always think for you.

• Philippines
22 Nov 15
on your last sentence you mentioned about your "period" . this is supposed to be written by a girl . Or maybe you copied ths post?

• India
22 Nov 15
oh thx i correct it , it suggest my friend, i ask her what you think for mother and she told me this thing and wite it.ha ha