My little washer was a hit.

United States
November 22, 2015 11:04am CST
I took it over my man's house last night. He had already washed out a jacket and to shirts. He took them off the hanger and put them in the washer and you would not believe how much dirt was in that water. I told him his work clothes she should not wash and hand back in his closet. He laughed when he saw my little machine. He then said you always find gadgets on the computer. After he saw it in action he said he could not visit me in the mall today because, he would be home washing clothes. I had to run home and there stood jay asking me where our machine was. lol. I now see someone needs a machine now. I asked my daughter if she would like her own machine. she said no.
4 responses

• United States
22 Nov 15
What kind is it Sharon? I have one sitting here a portable one that I bought at the other place but cannot use it here too noisy. Wish I could sell it to someone, but I am afraid of strangers coming to the house.

• United States
22 Nov 15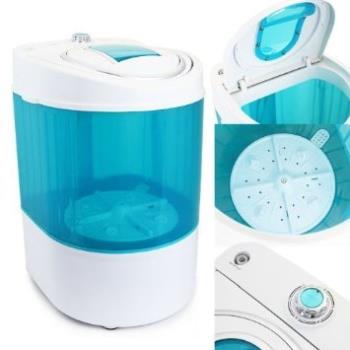 I had to ut my machine on freecycle. I jut wanted it picked up and gone. I was not trying to be evicted for having a big machine like that in my house. This one is a stark machine some on amazon

• United States
22 Nov 15
@sharon6345
Oh yes, that is so handy! Mine is a Haeir and a bigger portable. It is excellent.

• United States
22 Nov 15
@TiarasOceanView
I gse I could store it in a closet and not get caught with it. I am going to make that space as soon as I put way my Christmas tree.


• United States
22 Nov 15
I saved a few load of money already with it. my child has as well as my man now.

• Roseburg, Oregon
22 Nov 15
That is good that everyone likes your machine.

• United States
22 Nov 15
Yes I was thinking of getting another gift card to help with the payments for someone else. so, far I have one for my man of course. My mom wants one but she has tons of swagbucks to cash in.

• United States
23 Nov 15
That is great everyone is loving your new machine. Well atleast now you have an idea what to give for gifts.