Star Wars - The Original Trilogy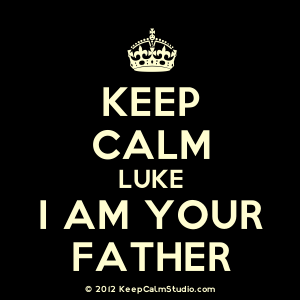 Ireland
November 22, 2015 12:16pm CST
To pass a lazy weekend, I watched Star Wars - the original trilogy back to back! Just to give myself a fresh reminder of the plot before Episode 7 lands in December. I must say, I'm truly amazed at how well Episode 4 & 5 has held up against the test of time. The plot is logical and gripping, the pacing of scenes just right, the scripts incredibly well written. The CG looked fairly acceptable and comparable to early 2000 sci-fi endeavours. I still felt the magic when the classic line was uttered "Luke, I am your father!" Have you seen the Original Trilogy? Did you like it? Are you going to see Episode 7?
6 responses

• United States
22 Nov 15
I have seen them all and will definitely go see the next one.

• Ireland
22 Nov 15
Can't wait to see Harrison Ford again, he's amazing as solo.

•
22 Nov 15

• United States
23 Nov 15
@kevin1877uk
Don't know, but it doesn't matter to me. I never saw him as a romantic lead. That role was filled by James Garner years ago.


•
22 Nov 15
Yeah I've seen them all, good idea to refresh your memory ready for number 7 coming out, December 18th?

• Ireland
22 Nov 15
It's 12/17 for Ireland.. tbh I hope JJ is going to do a good job of this! He did some hit 'n' miss TV series, which are not really bolstering my confidence.

•
22 Nov 15
@Drosophila
Yeah it maybe 17th and not 18th lol I'm sure he will do, I hope lol.

• Ireland
23 Nov 15
@kevin1877uk
It was definitely good to catch up with where things left off.


•
23 Dec 15
Its 4,5,6 & 7 (1,2 & 3 Never Happened) Okay :P :)

• United States
23 Nov 15
I'm going to rewatch all six movies, I got the Prequel Trilogy on Blu-Ray, so I'm going to start rewatching all the movies soon.

• Ireland
23 Nov 15
Star Wars 4 & 5 are truly amazing, I liked the first part of 6, then not so much with the later part..


• Ireland
23 Nov 15
I think 5, empire strikes back is by far my favourite out of the lot. Definitely a master piece.

• Northampton, England
22 Nov 15
I loved the first three but when Jajabinks turned up in the fourth, that was the end of it for me. Bring back the Ewoks!

• Ireland
22 Nov 15
Good god! yes! Jaja is the worst invention ever! Also a very wooden Anakin Skywalker.. Vader is waaay cooler! I just tried to pretend EP 1-3 were never made.