TV Review – Doctor Who – Face The Raven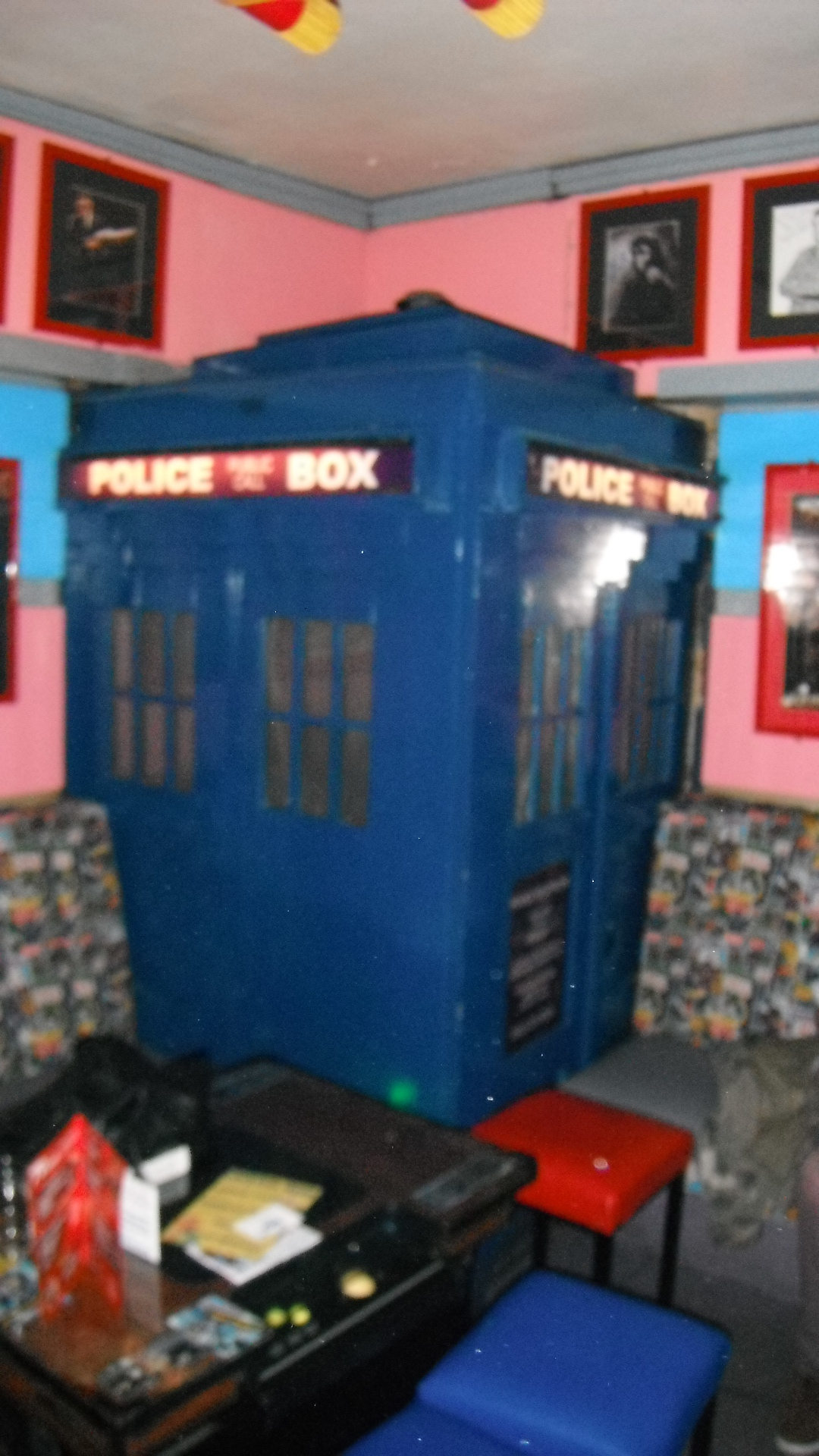 Preston, England
November 22, 2015 4:11pm CST
Spoiler alerts Good stuff from a rather confused episode – the tattoo death clock timer inflicted on Rigsby. Clara's reckless self-endangerment and her ill-thought out plan in transferring the death clock to herself. Clara's apparent but possibly ambiguous death scene. The Doctor being transported out for a solo adventure, possibly involving Galifrey and / or Missy. Then there are the questionable points. Why didn't Rigsby at least try wringing the raven's neck? What happened to Me's immortal highwayman friend? How did she go back to making deals with aliens after learning her lesson the hard way at the close of The Woman Who Lived? The similarities of the hidden Victoriana street to the Harry Potter Diagon Alley struck me less than the thought of a cross over between Neil Gaiman & Edgar Allen Poe. 'Quoth the raven Neverwhere?'. What exactly was the Cyberman doing there? A mixed up episode with some great acting from Emma Coleman. Arthur Chappell
5 responses

• Manchester, England
22 Nov 15
It did appear a little disjointed at times, but the story obviously did not end with the episode. Next week will be an interesting one because the Doctor will be in another location or possibly time period with no apparent means of transport.

• Preston, England
22 Nov 15
he has used time bracelets before - usually when summoned by Galifrey as in Genesis Of The Daleks - the first Davros story

• Manchester, England
22 Nov 15
@arthurchappell
There isw one complete mismatch that is guaranteed in next week's episode. The ability to speak to and understand other species is supported by the TARDIS, which translates the thoughts, yet we know that he will end up speaking with alien races next week.

• Preston, England
22 Nov 15
@Asylum
that might be explained in the context of the episode - time will tell - more so in Dr Who than anywhere else


• Ft. Lauderdale, Florida
23 Nov 15
Never saw a Doctor Who episode--never available on any cable program I have had--I have always heard good things about the show.

• United States
30 Apr 16
If you have Amazon Prime you can watch season 1 through 8 with no additional charge. Season 9 is offered but it costs 1.99 per episode. I'm holding out until the season is complete with the hope that they will include it with prime then. There was also an older version of Dr Who that had a lot of episodes but I can't remember which platform I watched it on. I also have Hulu and Netflix so it could have been either one of them. I was thrilled to see the doctor in his very first incarnation all the way up to the present one. I binge watched it for quite awhile to get caught up.

• Preston, England
30 Apr 16
@savak03
that is quite a lot to binge on if you went back to the black and white William Hartnells - great viewing though

• United States
30 Apr 16
@savak03
I have gone back and searched all three of the platforms I subscribe to and apparently the series from 1963 to 1989 is no longer offered. Bummer, cause I was going to watch it again. I guess now I will have to see if I can find the dvd's on ebay. Sorry to have misled you.



• Oxford, England
22 Nov 15
It is years since I have watched the doctor and co, so you haven't spoiled anything for me!

• United States
30 Apr 16
I am so jealous right now. You are apparently talking about season 9 right? I don't have TV reception where I am right now and even when I did getting a channel that carried Dr Who was problematic. I basically solved the problem by subscribing to Hulu, Netflix, and Amazon Prime on my computer. They take care of my TV needs pretty well plus I'm able to go back and watch old episodes of a lot of the shows I missed growing up. Amazon Prime has season 1 through 8 of the new Dr. Who included with prime and they are airing season 9 but they want 1.99 per episode to watch it. I'm waiting until the season is finished hoping they will include it with prime at that time. Then I will get me a big bowl of popcorn and pitcher of black cherry kool-aid and sit down for a binge watching session.