I got so sick after dinner..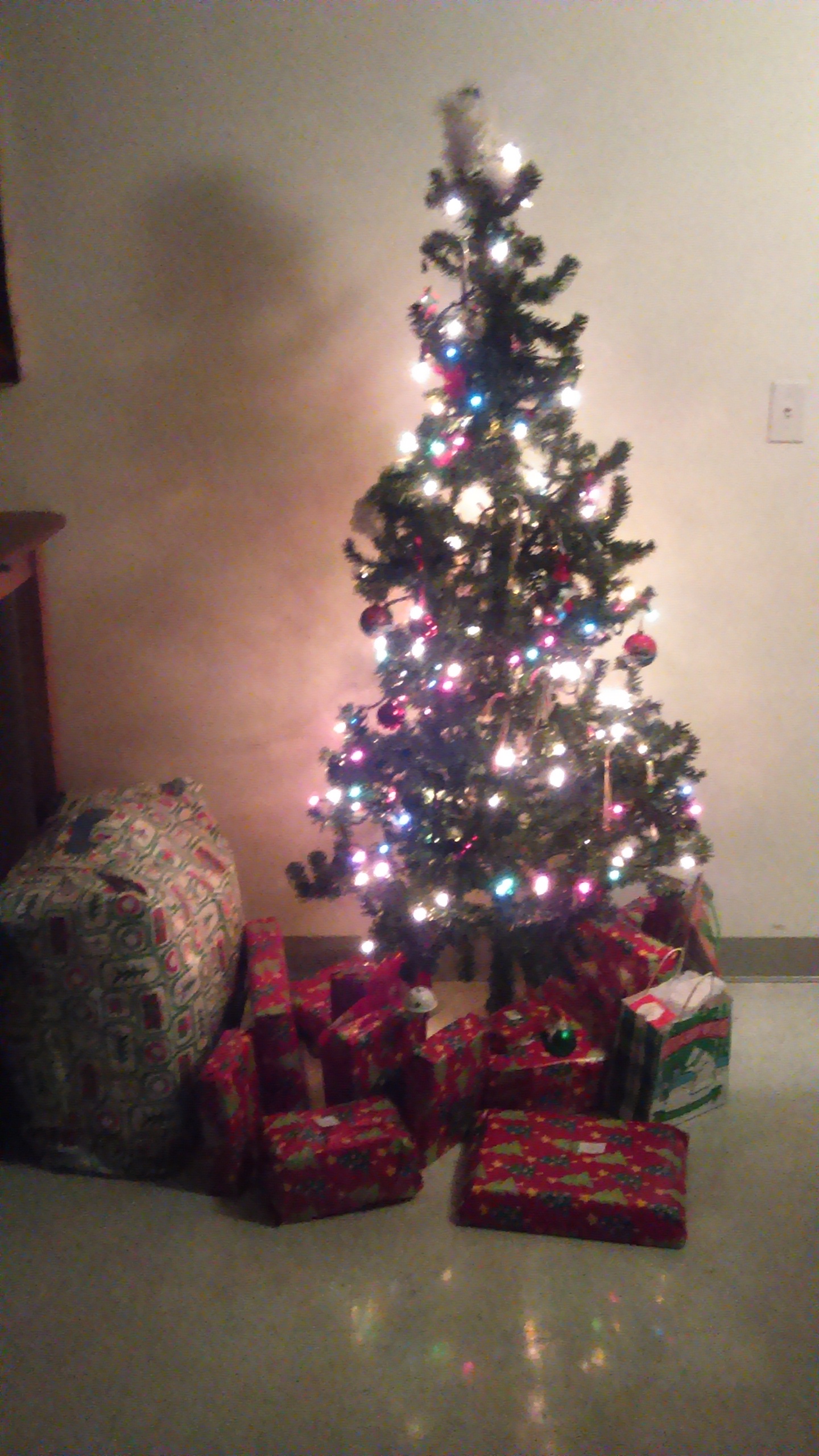 United States
November 22, 2015 7:40pm CST
I told you in another post that I did not eat or drink today at the mall. when I did eat I got terribly sick. I had to settle myself by taking in a drop of salt. I am so glad I know to do this before I vomit. I was sure I got sick because, my body needed something in it for the day. I have a big jug of water for the night. Tomorrow, I will be eating at least lunch at the mall. which I wish I could have taken a picture to show you. They did the lights and stuff and boy is it beautiful up there. Here I my tree do you have yours for show....
6 responses

• United States
23 Nov 15
We are not doing a tree this year as we will be traveling again. I'm sorry to hear you got sick after you ate. That happens to me quite a bit also.

• Philippines
23 Nov 15
I hope by now you are already feeling good .

Your Christmas tree looks cute and you seem so ready for Christmas already with all those gifts around your Christmas tree .


• United States
23 Nov 15
I am not ready to decorate yet. Be sure to take good care of yourself !

• United States
23 Nov 15
It is so nice to see your tree thanks Sharon..I am sorry you got so sick..I hope you are feeling better soon. I have not got our tree up yet. I bet the mall was really lovely with lights.

• United States
25 Nov 15

• Roseburg, Oregon
23 Nov 15
Your tree looks really nice. Yes you should eat something when you are at the mall all day. Take some water and a sandwich with you.