Wrong mistake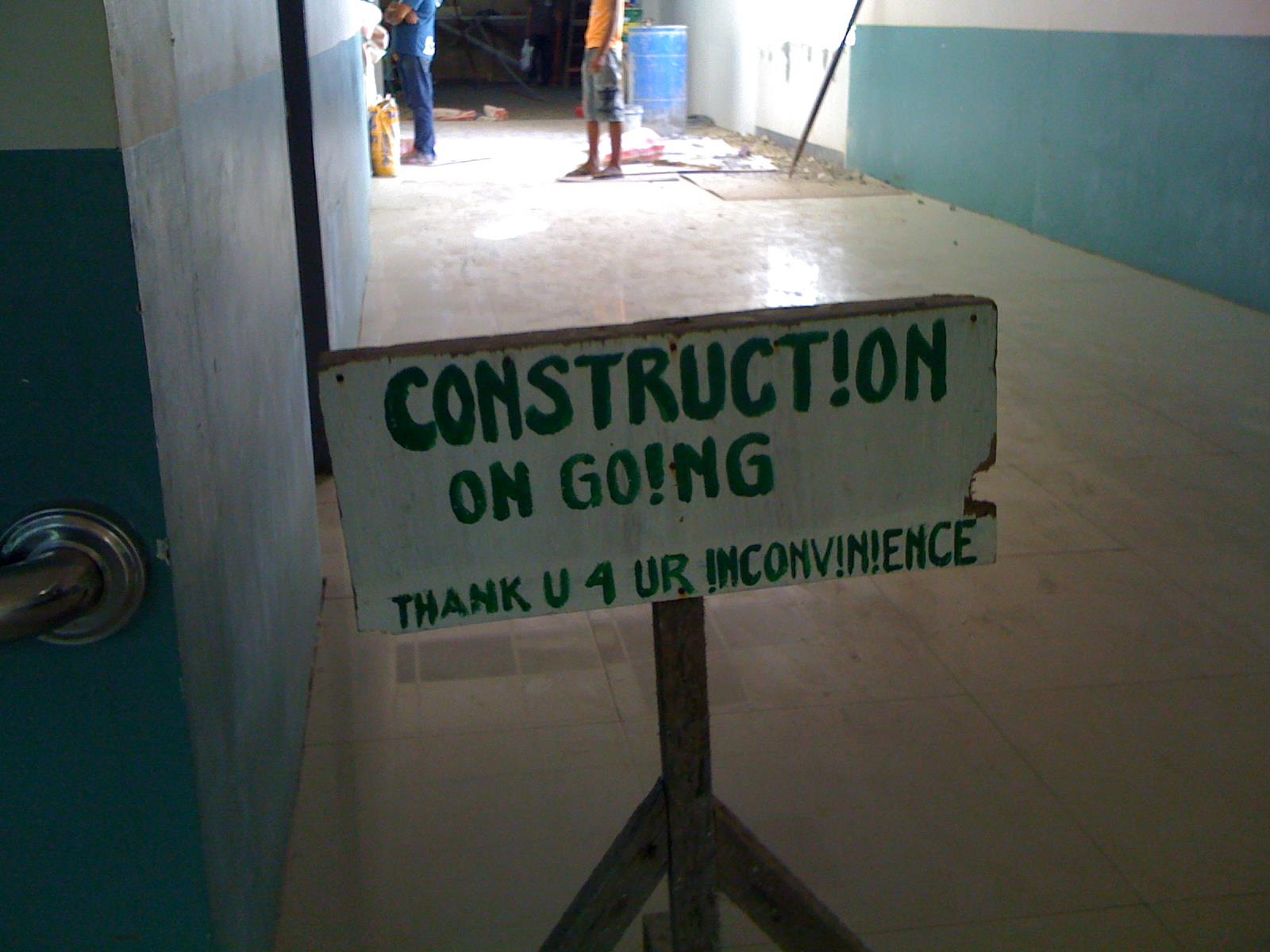 Philippines
November 23, 2015 3:19am CST
Whenever I receive some text messages of unknown people, I name them as "unknown1, unknown2", or depending on the text message they send like "lechon, video" or "spammer1, spammer2" for those who send me that "I won PhP850,000.00 from the Vice President of our country". I received a text message last week where I was "told to buy roasted pig (lechon) because my nephew passed the board exams". That mobile phone had no load, so I just made its monicker as 'lechon'. That way, I will know if the person is a spammer or scammer. While I was interacting, my phone rang, and then followed with text messages about the roasted pig. Twice I missed the call, until the caller identified herself as the sister of the supposedly owner of my number. I had to tell her, "Ma'am, you are calling the wrong number. I am female and I am not your brother!" the lady apologized and hung up. It is indeed a "wrong mistake"!
8 responses


• Philippines
23 Nov 15
yes, but her native tongue was different from what I speak. I think she is from the southern part of my country while I live north.

• Philippines
23 Nov 15
Hahahaha! And I remember one early morning when somebody called me up on my cellphone. The woman was asking if her husband was here. LOL! I don't save their numbers.

• Philippines
23 Nov 15
wow, hija. You should have said, "which one?". Oh! If I receive calls like that, I will play with the caller. just kidding. I save numbers. Once, I received a text message, the typical one that said, "Save this number, I will send money later, I miss you all"! The number was actually my youngest brother, and I named him SCAMMER. He texted me informing me that RL his son, had fever and productive cough. This was last month.

• Philippines
23 Nov 15
@ridingbet
ahahaha and you named him scammer. There's a funny convo that was posted on fb before with those text scams and the recipient played with the scammer. The scammer didn't know that s/he got tricked.

• Philippines
25 Nov 15
@brokenbee
I was reading all those on tablet while I was in bed. that "Mastur_ _ _ ing which should be menstruating', were all funny and I could not help but giggle silently.



• Philippines
25 Nov 15
well some would just put numbers in random until they hit an owner. I think there is really a need to monitor who buys cell sim cards, but I disagree too because it is invading our privacy.

• Salina, Kansas
25 Nov 15
@ridingbet
that is true. I think mine were just people calling the previous owner of the phone number. No scammers, luckily

• Philippines
23 Nov 15
I also have some missent texts and from the same number . But i don't bother to text back , until the sender becomes angry i won't be answering . Because for sure he /she has typed the wrong last digit .

• Philippines
23 Nov 15
if text, definitely I will not answer. That is a peso.

But when calls, and it is missent to my number, I will answer the caller, just like what i did a while back.

• Philippines
24 Nov 15
@ridingbet
Well , if the person calls , i will also answer .


• Banks, Oregon
23 Nov 15
lol yes, I would say that's a wrong mistake. I got a text from a guy thinking I was his grand daughter before.

• Philippines
23 Nov 15
I once received a text message "informing me that we should attack at dawn", I believe that was a rebel. I replied that I am a Lieutenant colonel and I could send his number to the national defense.

• Singapore, Singapore
23 Nov 15
It is really annoying that many people are scamming the others for their profit. I think government need a stricter law about sim cards we are purchasing. Anyways, congrats to your "wrong mistake" caller for her son passing the board exam haha!

• Philippines
23 Nov 15
yes, but do you agree and are you amenable that all sim cards we buy should be registered at the national telecommunications bureau? I think that is invasion to privacy.

• Singapore, Singapore
24 Nov 15
@ridingbet
Every country I knew registers their simcards. It is a good security for many people.


• Philippines
24 Nov 15
well, that is an attitude of a good person, apologizing for any harm or error done.

• Pakistan
23 Nov 15
This is really a great idea to mark unknown 1,unknown 2 and what is a wrong mistake? is there a right mistake

• Philippines
24 Nov 15
the idea is there is no right mistake at all, unless if the end result is good or beneficial to the end recipient of the mistake.