Free Stuffed Animals and other Figures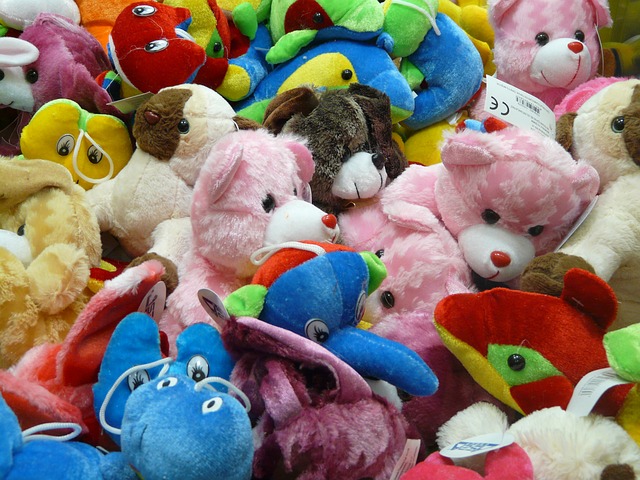 Gloucester City, New Jersey
November 23, 2015 3:13pm CST
Someone in town posted an offering of about 20 stuffed toys she used to use to fill in the bare spaces on her Christmas tree. I'm assuming they got a new tree because she wanted to give them away. Meanwhile, I'm putting things together to send to my grandkids and my girlfriend's grandkids and thought these would be perfect for adding to what I'm sending in addition to providing fill for the boxes. There are animals; a Christmas themed snowman, Santa and reindeer; a lumberjack, a policeman and a variety of others. My two youngest grands are boys as is her youngest, so the boy-oriented ones will be great. I have things for the older three kids, but really didn't know what to send to the youngest (3 in January and 1 in March). My budget is super tight, so I'm getting as much as possible as cheaply as possible combined with sending some heirloom items for the older teenagers. I can only afford to send one box, so everything will be together. Once I get paid on the first, I'll be packing and shipping to Utah and Virginia. My girlfriend doesn't know I have things for her grandkids. She'll be surprised. I hope they like them because she always tells me what they like. Are you ready for Christmas? (Or whatever holiday you follow if not Christmas?)
3 responses

• United States
23 Nov 15
That's so sweet what you're doing for all the grandkids!! Warms my heart up good. I'm sure all of them will love the stuffed animals and things you got them, not to mention the neat heirlooms for the older kiddos. I am absolutely not ready for Christmas, haha! I never, ever am - I'm that person who goes shopping at the very last minute but always manages to find great gifts! It's a wonder I always luck out, but that's how it's always been, and that's how it shall stay haha.

• Gloucester City, New Jersey
24 Nov 15
This is going to be poor Christmas, but at least I'll have something to send. Last year, I had nothing. I hate being broke. Reused items are not bad depending on what they are and who's receiving them. But, I know we all like new stuff, too. Their dad can cover the new stuff. Grandma has to wing it! LOL

• United States
24 Nov 15
@jerzgirl
Poor Christmases can be just as wonderful as "rich" Christmases.. I went through so many poor ones, but my brother and I never felt it - we knew it, but we never felt it. So anything you can give to someone means a lot, even if it's a handmedown. :) Plus, it came from Grandma, and everything that comes from Grandma is wonderful :)

• Gloucester City, New Jersey
24 Nov 15
@chelseaearnsmore


• United States
23 Nov 15
This is very nice a kind thing to do. Nice to pass on for sure. I know the kids will love them.

• United States
24 Nov 15
Gift-wise nope not ready for Christmas but hand made cards are started on and will go out December 10th or 13th as I am working the 12th and am preparing for it the 11th . . . I will decorate our house with mom this coming weekend as I am not working and mom is off for five days starting wed

• Gloucester City, New Jersey
24 Nov 15
I have so many cards left from previous Christmases that I either didn't use or that I got at sales, etc. Cards won't be a problem at all! LOL It's the actual gifting that I can't do quite like I used to. But, I think I've got it covered, despite of how I achieved it. The recipients are limited (just my kids and grands and one good friend), but I'll make sure they know I was thinking of them.