Will you forgive him?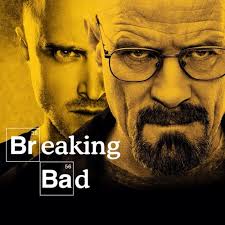 Guangzhou, China
November 25, 2015 8:58am CST
Lately I am watching Breaking Bad season 3. I don't know how this story ends, but of course I don't want to know it now. In this season Skyler wants to divorce to Walter. She seems to guess that he is a dealer. But I don't like that she doesn't let Walter to explain. Of course Walter is wrong to make the drugs. But he just wanted to earn more money to leave his family after he died. Besides, he is a good husband and father to the family. For the sake of it, I will forgive him if I was Skyler.
4 responses

• United States
25 Nov 15
Yes I loved the character and indeed, I think I may forgive his actions.

• Pakistan
25 Nov 15
i have seen this season, i liked it very much he is a good husband but He should have told his wife, not mean to spoil your curiosity but in coming season she will help him in his business

• India
27 Nov 15
sometimes some people do wrong work but they do for family and their children but they not understand and blaming them.and some are doing wrong thing when they are going on right way but proved wrong by others so take this step and i felt that this story is like that,i not know about it because i have not seen it but i just guess.

• India
27 Nov 15
@youless
hum we have same story like movie so i guess it.

• Laguna Woods, California
25 Nov 15
"Breaking Bad" is an interesting story because you can see that he is a good man doing a bad thing.