Happy Easter!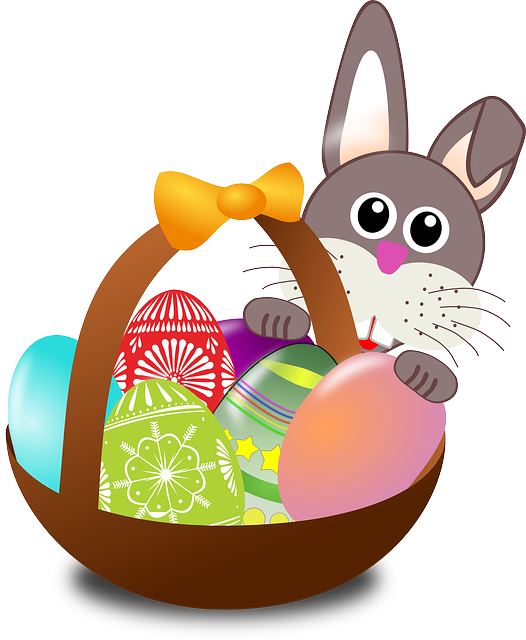 United States
November 26, 2015 8:24am CST
I guess I didn't want to fall inline with all the 'Happy Thanksgiving' discussions and since I color outside the lines I thought I would continue to be different. I'm skipping right over Turkey Day, Christmas Day, New Year's Eve and Valentine's Day. I wanted to be first to wish you all a Happy Easter! Now that I've messed with your minds what else can I get into? Photo: pixabay.com/en/easter-bunny-eggs-nest-basket-154403/
7 responses


• United States
26 Nov 15
That's good - so you wear glasses, bifocals? I go once every two years, my eyes haven't changed in many years.

• Switzerland
26 Nov 15
@AbbyGreenhill
No, I only use glasses to read and to work at my computer, I have progressive glasses, so I can read and watch at the screen. My problem is the glaucoma, it has to be monitored because it can be dangerous.

• United States
26 Nov 15
@LadyDuck
My fahter had glaucoma, he got it when he was on chemo. I wear progressive lenses also.



• United States
26 Nov 15
I was just trying to be funny it seems there are a lot of grumpy people on here today!

• New Zealand
26 Nov 15
@AbbyGreenhill
oh dear, I try and avoid grumpy

you have me searching my head for something funny for my first post of the day now, but it's not happening

• United States
26 Nov 15
@valmnz
There are several who are grumpy but I avoid that whenever possible. Anything other than grumpy is ok with me.

• Toccoa, Georgia
27 Nov 15
Ha, ha, ha, you are funny! Seriously, I hope your Thanksgiving day went well today.

• United States
27 Nov 15
Just us, nice and peaceful - good food, leftovers for today only....

• Centralia, Missouri
26 Nov 15

• United States
26 Nov 15
that was my intention, glad it worked

• United States
26 Nov 15
Happy Easter.Why not




• Germany
26 Nov 15
I have an Easter egg just like the red one in the basket of your pic. This must be a pic from a German site. Last year I wrote a post for bubblews on how Slavic peoples decorate Easter eggs. The technique used for this egg is called wax batik.

• United States
26 Nov 15
My mother's father side of the family was German. I've seen how they do those with the wax. I got that photo from Pixabay so not sure who let them use it.


• United States
26 Nov 15
Thanks! Between here and Facebook I think everyone has seen enough and it's early yet!