Do you keep Christmas cards?

United States
November 26, 2015 10:32am CST
I don't want to clutter up my house with cards. I just don't have the love for cards like my mom does. She will save them and then use them to decorate the next year. I cut the back off my cards and stick them on my gifts for giving. They look so nice with the beautiful cards on them. What do you do with Christmas cards.
9 responses

• Roseburg, Oregon
26 Nov 15
The great grand kids and I took them and made cards for their parents with them. The cards were wrapped for their christmas present to their parents. Tthe cards looked really nice and they put red and green glitter all over the cards and Patches had glitter all over her.A wet wipe took care of that.

• United States
26 Nov 15
That was a very nice way to use those cards. I am thinking now about the mess of the glitter because,I want to do some.

• Roseburg, Oregon
26 Nov 15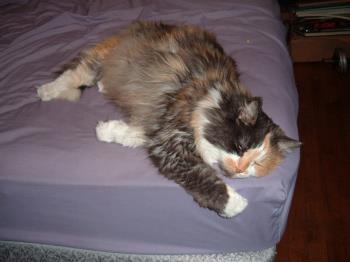 @sharon6345Patches
loves to slide on paper and she got on the table and slid on those cards and of course she got glitter all over her. I did not want her washing herself and getting that glitter on her tongue. So I got a wipe and now she is all clean and pretty again.

• United States
26 Nov 15
I do,After I am done with them.I give it to the children n day care so that they can make a scrap book out of it. I just send them the pictures.Do this to all of my cards.They loved it.

• United States
28 Nov 15
@amadeo
that's a great idea for your Christmas cards. I'm sure the children are happy to have craft projects to work on

• United States
29 Nov 15
I save them for a year and then toss em. I don't like the clutter of cards either

• United States
29 Nov 15
I need to buy some to find some pretty decorations to do something with.


• Toronto, Ontario
28 Nov 15
I don't get many cards now a days. When I do I will reuse them to make little gift bags or throw them in the mouse tank so they chew them up making a bed.

• United States
28 Nov 15
I hardly receive cards anymore. Back in the "old" days I'd save my cards and cut them to make gift tags for the followings years gifts.

• Green Bay, Wisconsin
27 Nov 15
I usually keep them somewhere, though this year I started throwing away a lot of things I don't need including Christmas cards.